'Anupamaa' is becoming increasingly popular, especially today as the subject of women empowerment becomes prevalent. Anupamaa Tv Show Launched On Star Plus which is produced by Rajan Shahi.Let's See Anupama Star Plus Serial, Cast, Real Names, Repeat Telecast Timings on TV

Anupama
Anupama serial has its timing on the Star Plus channel which is usually aired from Monday to Saturday at 10 pm.Anupama tv Show based on Star Pravah's Marathi serial named Aai Kuthe Kay Karte! . this show story of a Gujarati lady (Anupama) who has dedicated her life for her husband and children and family but she doesn't get valued for it. She is just underrated due to his simple behavior and dedication towards her work. This serial is based on the life of a mother and has amazing storyline.
The lead role of Anupama will be played by actress Rupali Ganguly, who was last seen in Sarabhai vs Sarabhai S2 on Hotstar.She has also been the part of several popular shows like Parvarrish – Kuchh Khattee Kuchh Meethi, Sanjivani, Kahaani Ghar Ghar Kii amongst many others.
Anupama Star Plus Details

Show name
Anupamaa
TV Channel
Star Plus & Disney+Hotstar
Article Category
Tv Show
Start date
13th July 2020
Telecast Time
Mon-Sat at 10:00 PM
Telecast Time on Star Utsav
Mon-Sun at 9:30 PM
Repeat Telecast

Star Plus HD : 9am, 11:30am
Star Plus : 9am, 11:30am (Time may vary)
Anupama Story
Anupamaa is the story of a mother who gives up all dreams and desires for her family, but even then she does not get respect in the family. She takes care of the needs throughout the day but there is no one to take care of her. Will Anupamaa get any valued in the family?, this will be seen in this serial of Star Plus.
Check Naagin Tv Show
Anupama Tv Cast
Anupama is a hindi serial which is aired by the Star Plus channel on Television. We already know that Star Plus channel has many serials and shows for entertainment and various other purpose and this is one of the popular channel which has many audience and viewers. Anupama has been recently aired on the Star Plus channel.
The complete cast of TV show Anupamaa :
Sr No.
Role Name
Real Name
Role
1
Anupama
Rupali Ganguly
Mother
2
Vanraj Shah
Sudhanshu Pandey
Anu's husband
3
Pakhi (Sweety)
Muskan Bamne
Anu's daughter
4
Samar
Paras Kalnawat
Anu's young son
5
Paritosh (Toshu)
Aashish Mehrotra
Anu's elder son
6
Hasmukh Shah
Arvind Vaidya
Vanraj's father
(Bapuji)
7
Leela Shah
Alpana Buch
Vanraj's mother
(Baa)
8
Devika
Jaswir Kaur
Anu's old friend
9
Bhavesh
Mehul Nisar
Anu's brother
10
—–
Madhavi Gogate
Anu's mother
11
Kavya Gandhi
Madalsa Sharma
Vanraj's friend
12
School Principal
Annu Kapoor
School Principal
13
Alpaa
Sarita Joshi
Sanjay's mother
14
Varsha (Dolly)
Ekta Saraiya
Vanraj's sister
15
Sanjay Patel
Paresh Bhatt
Dolly's husband
16
Mrs. Parul Sharma
Payal Kapoor Nair
School Principal
17
Jignesh
Shekhar Shukla
Leela's brother
18
Kinjal Dave
Nidhi Shah
Paritosh's Girlfriend
19
Nandini Iyer
Anagha Bhosale
Samar's love
20
Mrs. Rakhi Dave
Tassnim Sheikh
Kinjal's mother
21
Anirudh Gandhi
Rushad Rana
Kavya's husband
22
Jilmil
Bhakti Chauhan
Servant
23
Pramod Dave
Farukh Saeed
Kinjal's father
24
Kamini
Tulika Patel
Leela's daughter-in-law
25
Siddharth Desai
(Sid)
Vivaan Singh Rajput
Pakhi's schoolmate
26
Yogi Adhvait Khanna
Apurva Agnihotri
Doctor
27
Geeta
Not known
Kavya's new maid
28
Mansi Jain
Sunita Rai
Food critic
29
Kiara
Not known
Vlogger
Anupama Repeat Telecast Timing
When does the Repeat Telecast of Anupama Happens? What to do, if you miss out an episode? You can always go for the Repeat Telecast of Anupama.
Anupama is currently accumulating 212 episodes and the drama series typically premieres at 10 pm from Monday to Saturday but holds its repeat telecast at 9 am and 11:30 am, too. Anupama is available on both Star Plus and Star Plus HD and was recently also added on Disney+ Hotstar. Viewers who are now gradually getting the hang of how OTT works can blithely watch the show at any time they want.
You can Watch Anupama on Repeat Telecast on Star Plus (9am, 11.30 am)  Star Plus HD (9am, 11.30am)
Anupama Star Plus Serial, Cast, Real Names, Repeat Telecast Timings FAQ
What is the Anupama's Real Name?
real name of Anupamaa is Rupali Ganguly.
What is the repeat telecast timing of Anupama TV serial?
repeat telecast timing of the Anupama serial is Mon-Sat at 9:00 AM and 11:30 AM on Star Plus Channel, Star PLUS HD Also Telecast on repeat Mon-Sat at 9:00 AM and 11:30 AM.
On which channel is Anupama Airing on TV?
Anupamaa is an Indian drama television series that premiered on 13 July 2020 on Star Plus.
Check Also ::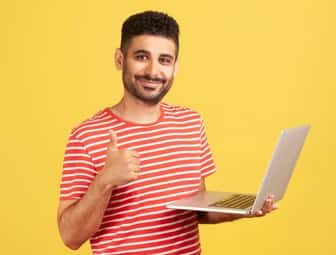 Wordsmith is a 30-year-old site administrator and coder with a Bachelor of Technology (B.Tech) degree. With a passion for technology and a natural aptitude for coding, Wordsmith has honed his skills in various programming languages and has extensive experience in developing websites and web applications.