BBMW CES Color Changing Car – You must have seen squirrels that changed color, and you may have also seen humans that changed color. But have you seen cars that changed color? Your response will undoubtedly be no, but the German luxury car manufacturer BMW has produced the world's first color-changing vehicle.
BMW has introduced this color-changing car at the Consumer Electronics Show 2023 (CES 2023) held in Las Vegas. The company has displayed this car in this fair last year as well, which has been showcased again.
BMW CES 2023 Color Changing Car
The most intriguing of BMW's futuristic technologies unveiled at the CES in Las Vegas this year is a color-changing vehicle. Other initiatives include a 32-inch movie screen for the Backseaters that extends from the headliner and a range of noises designed exclusively for its electric versions.
The upgrades "combine creativity with digitization to deliver amazing experiences for the driver and passengers," according to the German automaker. At the Las Vegas show, the company also unveiled the BMW iX M60, the top-of-the-line EV with 620 horsepower from its M performance division.
BMW CES 2023 Color Changing Car Overviews
Colour-changing car
The first vehicle in the world to have an exterior color that can be changed with a single button press is the BMW iX Flow, which features E Ink. Stella Clarke, who is in charge of the project, stated, "We're bringing personalization to levels that are unforeseen by changing the color of the car." Additionally, we see numerous advantages from a sustainability and usability standpoint.
By taking into account how light and dark colors reflect sunlight and absorb thermal energy, the changing color can improve the vehicle's efficiency. "A white surface reflects a lot more sunlight than a black one," BMW explained. The exterior can be painted a light color to reduce the amount of heat that is generated by strong sunlight and high temperatures in the vehicle's passenger compartment. A dark outer skin will help the vehicle absorb more sunlight in cooler weather. In both instances, a reduction in the amount of cooling and heating required by the vehicle's air conditioning can be achieved through selective color changes. This reduces the amount of energy required by the vehicle's electrical system and, as a result, the amount of fuel or electricity used by the vehicle.
An electric car's range could be extended as a result of this principle. The technology itself does not use any energy to maintain the selected color. Only during the brief color-changing phase does current flow. Clarke stated, "This is a first try," despite the fact that there is no confirmed release date. Never before has it been done. We are the first to use it, and we hope it will be made. We are unable to inform you at this time when it will occur.
What is BMW Color Changing Car Technology?
The BMW i-Vision DEE is the name of the color-changing vehicle that BMW will unveil at CSE 2023 (CES 2023) in Las Vegas. The BMW concept electric vehicle embodies the maxim "less is more." This electric prototype car has 240 fitted e-ink panels, allowing it to change 32 colours.
BMW i-Vision Dee Color Changing Car will get longer driving range
Another feature of this electric car, in addition to the ability to change 32 colors, is its driving range. According to reports, this electric car has a range of 500 to 700 kilometers when fully charged. The company will use a fast charger in this car instead of the standard charger so that it can be charged in a few minutes.
BMW i-Vision Dee Color Changing Car features and interior will also be amazing
Based on information from a model of this concept electric car from BMW, the company will provide a luxurious, spacious cabin with high-tech features. It will receive a fully touchscreen dashboard that allows for the integration of AI and voice commands as well as large head-up displays and 16-inch touchscreen infotainment systems.
When will the BMW i-Vision Dee Color Changing Car be launched?
However, according to sources, the firm may introduce this color-changing technology in its new class of EV in 2025. The company has not yet provided any information about the launch of the color-changing automobile.
How does it work?
A body wrap that has been made specifically to fit the iX Flow's contours makes the color changes possible. Similar to the electrophoretic technology found in Kindle e-readers, the electrophoretic technology causes the body skin to take on the desired color when it is stimulated by electrical signals. The custom wrap contains millions of paint capsules with a diameter equal to a human hair's thickness. White and black pigments with negative charges are found in each of these microcapsules. Depending on the setting, electrical field stimulation causes either black or white pigments to accumulate on the surface of the microcapsule, giving the vehicle the desired color. This can only be accomplished by employing a large number of precisely positioned electronic paper segments that are made to reflect the contours of the vehicle as well as variations in light and shadow.
According to BMW, the entire body is warmed and sealed following the application of the segments and the connection of the power supply for stimulating the electrical field to ensure optimal and uniform color reproduction throughout each color change. According to Clarke, "early indications indicate that repairing the technology will not be a significant issue. She stated, "It is certainly repairable and not unreasonable from that perspective."
BMW made a car that can change colors
The current method for changing a car's exterior color is traditional painting. But what if you could just press a button to do it? With the help of E Ink technology, BMW is looking into that feature. This week, the German automaker brought a color-changing prototype car to CES 2023.
This electric SUV prototype, dubbed the iX Flow, uses electrophoretic technology from E Ink to quickly change its exterior color. What does it do? The iX has a special wrap that uses electrical stimulation to bring various color pigments to the surface. The color can change from front to back, from side to side, in stripes, blotches, and other patterns. This adaptability is made possible by the E Ink wrap.
Related Posts
Redmi Note 12 5G Price In India
How To Say Happy New Year 2023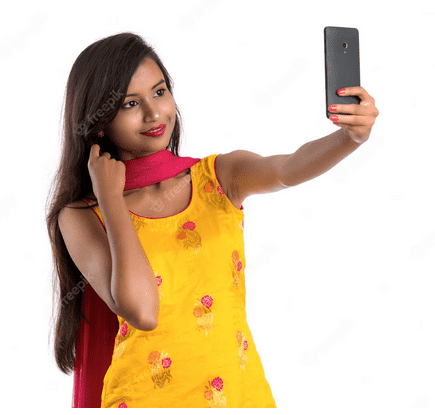 Monya is a 25-year-old site author with a Bachelor's degree in Architecture (B.Arch). While her academic background is in design, Monya's true passion lies in entertainment, particularly movies. As a site author, Monya focuses on creating engaging content related to movies and the entertainment industry. She is passionate about sharing her opinions and insights on the latest films, as well as exploring the history and evolution of cinema.