Chhatriwali Movie Release Date 2023 – A comprehensive account of the Zee5 film Chhatriwali (Movie 2023) is presented in this article. It includes additional information about the cast of Chhatriwali, including the movie's release date of 2023, January 2023, 20 January, photos, videos, gossip, news, Zee5, OTT, release dates, roles, characters, upcoming movies, Movies List, & More, new movie, release time, launch time, producer, director, casting director, full movie achievements, awards, photos, videos, promo, trailer, casting list, and more.
Chhatriwali Movie Release Date 2023
The social drama Chattriwali, starring actress Rakul Preet Singh, had its first look in November 2021. Finally, the film has been released as a direct OTT release. The trailer for the film was promising, witty, and engaging. Tejas Prabha Vijay Deoskar directs this socially conscious comedy about a young woman who graduated from chemistry but is unemployed. She tries hard to find work in a small town, but she fails. She is embarrassed to talk about her new position as condom tester in public. It was praised as one of the best new OTT releases by critics and audiences for its positive WOM.
Chhatriwali Movie Release Date 2023 Overviews
Movie Name
Chhatriwali
Release Date
20 January 2023
Running Time
116 minutes (1hr 56min)
Language
Hindi
Genre
Drama, Sex Education
Shooting Location
Lucknow, Uttar Pradesh
Written By
Sanchit Gupta
Priyadarshee Srivastava
Director
Tejas Deoskar
Produced by
Ronnie Screwvala
Cinematography
Siddharth Vasani
Production House
RSVP Movies
Distributor
Zee5
Streaming On
Zee5 (OTT Release)
CATEGORY
Entertainment
Star Cast
| | |
| --- | --- |
| Real Name | Cast Name |
| Rakul Preet Singh | Sanya Dhingra |
| Sumeet Vyas | Rishi Kalra |
| Satish Kaushik | Ratan Lamba |
| Dolly Ahluwalia | Dhingra Aunty |
| Rajesh Tailang | Rajan Kalra / Bhai Ji |
| Prachee Shah Paandya | Nisha Kalra |
| Rakesh Bedi | Madan Chacha |
| Riva Arora | Mini Kalra |
| Puneet | ————— |
Chhatriwali Trailer
Chhatriwali Story Line
Bollywood actress Rakul Preet Singh will play Sanya Dhingra in the upcoming ZEE5 film Chhatriwali. The setting of the film is Haryana, where a girl with a knack for chemistry finds work as a condom tester due to unemployment. The makers of the film claim that it discusses sex education. People still hesitate to discuss topics like sex and condoms in our society. Rishi Kalra is played by Sumeet Vyas in the movie, in addition to Rakul. In addition to them, Satish Kaushik and Dolly Ahluwalia will play Ratan Lamba and Dhingra Aunty, respectively. In the movie, important roles will also be played by Rajesh Tailang, Prachee Shah Paandya, Rakesh Bedi, and Riva Arora. Ronnie Screwvala produces and Tejas Deoskar directs the film. The movie will be available to watch online on Zee 5 on January 20, 2023.
Chhatriwali Promo
The most recent details on Chhatriwali (Zee5) Movie Cast, Release Date, Wiki, Review, OTT, Story & More can be found here. Please share this post with your friends and keep checking back at celebwale.com for updated biographies of trendy celebrities and famous people. If you have any feedback on this article or our website, please let us know. Please feel free to discuss your ideas with us.
Chhatriwali OTT Platform
Chhatriwali, starring Rakulpreet, will have a direct digital premiere. The Zee5 Original film has been given the date "20th of January 2023." On the same day, another Bollywood film, Mission Majnu, will also be released.
Rakul shared a poster with the message "Bin Mausam Barsaat Kabhi Bhi Ho Sakti Hai, Apni Chattri Taiyaar Rakhiye!" the previous year. on her timeline on Twitter, where the poster showed her holding a torn condom wrapper with the film's title written on it.
Chhatriwali Plot
On January 7, Zee5 released the trailer, which features Rakul Preeti Singh and Sumeet Vyas in pivotal roles and is all about sex education and safe sex.
The protagonist of the story is a female science student who is unemployed and is looking for work. She wants to put her knowledge and education to use, so she becomes a condom tester.
How Can I Watch Chhatriwali ?
So we Can I Watch On Online Platform Zee5.
Official Website:- https://www.zee5.com/
Related Posts:-
Redmi Note 12 5G Price In India
How To Say Happy New Year 2023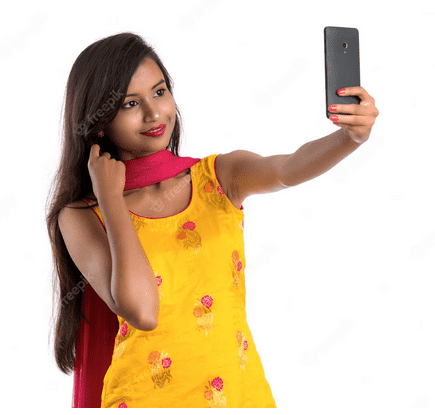 Monya is a 25-year-old site author with a Bachelor's degree in Architecture (B.Arch). While her academic background is in design, Monya's true passion lies in entertainment, particularly movies. As a site author, Monya focuses on creating engaging content related to movies and the entertainment industry. She is passionate about sharing her opinions and insights on the latest films, as well as exploring the history and evolution of cinema.