PUBG Mobile India Game Release Date, New Version 1.4.0 Beta Version, new features and maps with Launch date are discussed here. Battlegrounds Mobile India is the Indian version of PUBG Mobile Global. The pre-registration for the Indian variant has started on 18th May 2020. The Battleground Mobile game will have different graphics than the global version. Tell us to tell you that the quality of the graphics and gameplay is not compromized. Battleground Mobile India release date, launch time, PUBG 1.4.0 beta version details are discussed here.
Latest Update :Battlegrounds Mobile India download: After releasing the Battlegrounds Mobile India open beta version today, we can expect that PUBG game developers might launch the game on June 18 (tomorrow). Several leaks and reports suggested that game should release officially Friday.
Now that the Beta Tester version of the Battlegrounds Mobile India was launched on Thursday (May 17), PUBG Mobile India fans are eagerly waiting for the release of the Battlegrounds Mobile India in its full form.
There are many questions that players of the battle royale game want answers to. The FAQ section on the official website was updated to answer fans' questions, but now the developers have removed most of them from the support section.
Ahead of the official launch of the game, Battlegrounds Mobile India has taken to its Facebook page to thank for all the love so far. In the same post, Battlegrounds Mobile India also urges users to pre-register for the game. The Battlegrounds Mobile India is available for pre-registration on Google Play store as well as on www.battlegroundsmobileindia.com.
PUBG Mobile India Game Release Details
As we told you that the pre-registration for PUBG Mobile which is renamed for Indian users as Battlegrounds Mobile India is started on 18th May 2022. The pre-registration can be done from the play store if the link has already been activated in your area. Maps of the new version of PUBG may be totally different from the global version. One must try to find out what's new in PUBG Mobile game India.
As per our sources, We have come to know that there will be less blood in this version of the game. Also, the blood color is kept green instead of red. Nudity is to be controlled as all players who land on the map will have full clothes on.
Minors will have to get consent from their parents to play the game. Minors can not play for more than 3 hours a day. they can not spend more than 7000 INR through in-app purchases.
Privacy and data safety has been given paramount priority. Old Profiles of PUBG Mobile users can not be retrieved and all their achievements will be laveled.
PUBG Mobile India Release Dates in 2022

Pre-registrations started on May 18, and it is expected that the PUBG Mobile India launch date is 18th June 2022. The game will be available in the Google Play Store and you will be able to download it from there. Still, there can be some changes in the Battlegrounds Mobile India launch date and if it happens, we will provide details for that too on this page.
PUBG Mobile 1.4.0 Update New – Beta Version
PUBG Mobile Global version 1.4 update was released on 11th May 2022. Some more features related to Godzilla vs Kong were added. Some other additions are new vehicles and shooting mode. Some changes are also made in the battle royale title. Those how have downloaded the PUBG Mobile 1.4.0 version before 16 May 2022, got 2888 BP, 100 AG, and Banana Bonanza free.
The players can download it from the official website but it is banned in India so we recommend Indian users to pre-register Battlegrounds Mobile India which is launched for Indian audiences.
Battlegrounds Mobile India Launch Dates 2022

Coming back to the launch date, the tentative launch date for PUBG mobile India as Battlegrounds Mobile India is 10th June 2022. After that, the game will be running on Indian Servers without any problem. New changes and features will be provided on this page from time to time.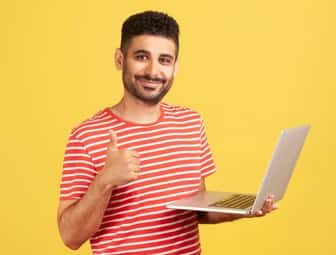 Wordsmith is a 30-year-old site administrator and coder with a Bachelor of Technology (B.Tech) degree. With a passion for technology and a natural aptitude for coding, Wordsmith has honed his skills in various programming languages and has extensive experience in developing websites and web applications.