Scream 6 Trailer Out- The Scream 6 trailer has finally been released, and it opens with the survivors of Scream 2022, including Jenna Ortega as Tara Carpenter and Melissa Barrera as Sam Carpenter, leaving Woodsboro and beginning a new chapter in New York. However, they are followed by an entirely new Ghostface. Jenna Ortega has recently become a household name thanks to her role as the show's title character in the brand-new Netflix series Wednesday.
Scream 6 Trailer Out
The Scream 6 trailer also has Courteney Cox as intrepid TV reporter Gale Weathers, Hayden Panettiere as Scream 4 fan favourite Kirby Reed, and Ghostface is also hunting them. We also catch a peek of a shrine dedicated to Ghostface's past. There is also a reference to the franchise's most recognisable moment, "Wanna play a game?"
The sixth instalment also appears to have veered away from a lighthearted tone and meta references in favour of a more sombre one. A "Ghostface" like this has never existed before. But if this was one of the franchise's more intense instalments, it makes sense.
It's no secret that the new trailer only hints at a lot of mystery, excitement, and suspense, and it's clear that it's just the beginning. On March 10, 2023, Scream 6 will hit theaters.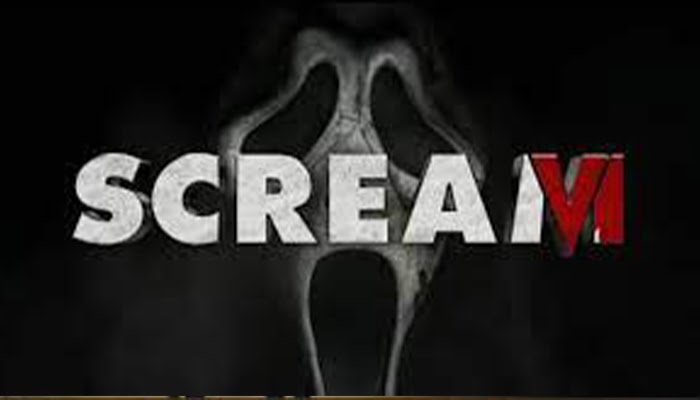 Scream 6 Trailer Out Overview
Scream 6 Official Trailer
What is the Scream 6 release date?
The American premiere of Scream 6 will take place on March 10, 2023. Prior to Paramount moving the release date up, it was initially scheduled for the end of the month.
The theatrical release of Scream 6 will be followed by its eventual streaming release. You will need to leave your house if you want to see it on the day it is released because it won't be simultaneously distributed in theatres and online.
The Cast and Crew of Scream 6
In the sixth installment of the acclaimed series, Courtney Cox, a regular in the Scream franchise, plays Gale Weathers, who is caught in a high-octane action scene with Ghostface's ferocious attack, bullets flying, and broken glass. Jenna Ortega plays Tara Carpenter, Melissa Barrera plays Sam Carpenter, Jasmin Savoy Brown plays Mindy Meeks-Martin, and Mason Gooding plays Chad Meeks-Martin are also in the film. Scream 5 (2022) was released in 2022. When Barrera's character says, "I have a secret," the spooky fervor really takes hold. There is darkness within me. It has been following me here and will continue to pursue us.
However, when Panettiere's Kirby says, "We share a certain history," viewers are aware that the subway ride will be lengthy. Samara Weaving, Dermot Mulroney, Tony Revolori, Josh Segarra, Liana Liberato, Henry Czerny, Devyn Nekoda, and Jack Champion are among the new characters introduced in the Scream 6 trailer. Matt Bettinelli-Olpin and Tyler Gillett are back as directors after directing Scream 5. Guy Busick and James Vanderbilt are the authors of the script. Kevin Williamson, Gary Barber, Peter Oillataguerre, Chad Villella, and Courteney Cox serve as executive producers, while William Sherak, James Vanderbilt, and Paul Neinstein are on board as producers.
Courteney Cox as Gale Weathers
Melissa Barrera as Sam Carpenter
Jenna Ortega as Tara Carpenter
Hayden Panettiere as Kirby Reed
Jasmin Savoy Brown as Mindy Meeks-Martin
Mason Gooding as Chad Meeks-Martin
Dermot Mulroney as Williams
Henry Czerny
Samara Weaving
Tony Revolori
Jack Champion
Devyn Nekoda
Liana Liberato
Josh Segarra
Roger L. Jackson as Ghostface (voice)
Scream 6 plot What could Scream VI be about?
Even though we have the teaser, we don't know much about the plot of Scream 6 other than that it will take place in New York City as Sam, Tara, Mindy, and Chad try to leave Woodsboro. That's all that really matters, despite Barrera's hints to Collider that the upcoming film is "potentially a hundred times gorier": "Matt [Bettinelli-Olpin] and Tyler [Gillett] were always asking for more blood and sweat," was a saying on set.
Even though Sidney has not returned, Ortega has promised fans that the sixth film will contain "references" to him. Due to Sam's connection to the first movie as the daughter of Billy Loomis, the previous film appeared to position Sam and Tara, played by Barrera and Ortega, as the new central characters of the franchise.
As with Sidney in the original trilogy, this would naturally make her a target. Thankfully, Scream avoided the obvious twist that would have made Sam a murderer like her father, and we would hope that any subsequent film would follow this strategy.
Scream 6 plot
At this point, there is only speculation regarding Scream 6's plot. Scream did not have a clear plot at the end, but then again, this franchise has never really had one. A Fandom interview with Bettinelli-Olpin suggests that this may not be the case, though we might imagine that Sidney and Gale would take a back seat to the younger cast members. "We think about it more now that we have new people in the family," he stated. Whatever is best for the following one is best for us. We would love to collaborate with Neve and Courteney once more." That was a truly wonderful experience, and they were absolutely wonderful throughout.
Is Stu Coming Back In Scream 6?
There were numerous claims that the original script for Scream 3 was scrapped in the wake of the 1999 Columbine High School shooting and that Matthew Lillard was supposed to reprise his role as Stu. That theory was also supported by Matthew in an interview with Vulture in January 2022, so it's possible that Stu is still alive in the Scream universe even though he hasn't yet appeared as Ghostface. There isn't currently a new strategy in place for Matthew to rejoin the franchise, though.
Who Are The Killers In Scream 6?
Who will be the next Ghostface killer(s) remains to be seen. There are more Ghostfaces on the subway in addition to the one that is headed for Mindy in the first clip. Could this be a signal that the crew will once more have to deal with several Ghostfaces?
Related Posts:-
Redmi Note 12 5G Price In India