The popular Indian singing reality show The Voice is back. The Voice 2019 started airing on Star Plus Channel from 3rd February 2019 at 8.00 PM. The promo video of the show has released and the fans were eagerly waiting for the start of the show. The popular Indian Music Director A. R. Rahman is the Super Guru of The Voice India. The judges/coaches of The Voice India season 3 are Adnan Sami, Armaan Malik, Harshdeep Kaur and Kanika Kapoor. The show will be hosted by Divyanka Tripathi.
The Voice India is one of the best platform for the singers to showcase their singing talents. The Voice India has completed two successful seasons of the show and the third one is also expected to be a huge hit. The first season of The Voice India was started on June 6, 2015, and the winner of that season was Pawandeep Rajan. The winner of The Voice India season two was Farhan Sabir. There was also another two seasons of the show named The Voice India Kids which was for the kids between the age of 6 to 14.
The contestants for the show will be selected by conducting auditions and all of them will be highly talented singers. The viewers can follow the official star plus facebook and twitter pages to get more updates of The Voice India 2019 show. Check out the contestants list, judges names, starting date and timings of the show below.
The Voice 2019 Contestants List
Here are the coaches and the contestants of The Voice 2019.
Team Kanika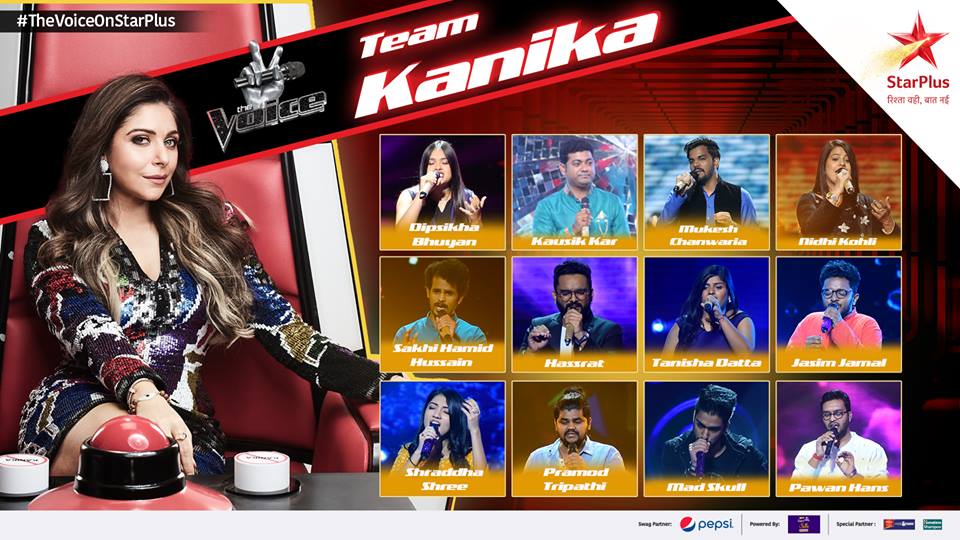 Dipsikha Bhuyan
kausik Kar
Mukesh Chanwaria
Nidhi Kohli
Sakhi hamid Hussain
Hassrat
Tanisha Datta
Jasim Jamal
Shraddha Shree
Pramod Tripadthi
Mad Skull
Pawan Hans
Team Harshdeep
Sumit Saini
Bhanvari Devi
Deepak Rana
Hargun Kaur
Simran Bharadwaj
Papri Mahajan
Munawwar Ali
Shahzad Ali
Bhavani Pandey
Anikait
Purusharth Jain
Sai Shastri Mohan
Team Adnan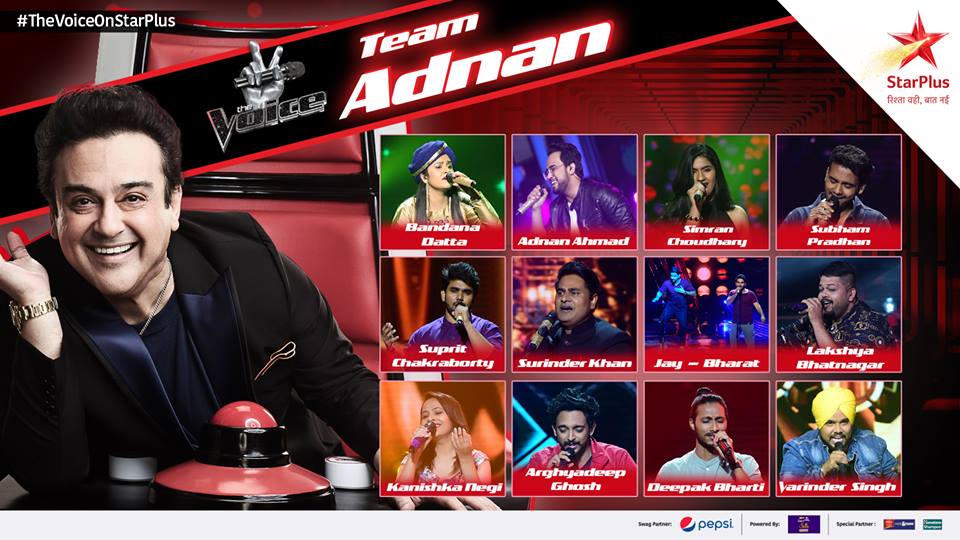 Bandana Datta
Adnan Ahmad
Simran Choudhary
Subham Pradhan
Suprit Chakraborty
Surinder Khan
Jay – Bharat
Lakshya Bhatnagar
Kanishka Negi
Arghyadeep Ghosh
Deepak Bharti
Varinder Singh
Team Armaan
Harshit Baid
Mamta Raut
Mandar Shevde
Mayur Sukale
Nimisha Deb
Paakhi Saikia
Preetika Bhasin
Rajat Hegde
Rohan Pathak
Sudhir Yaduvanshi
Tanvir Hussain
Prateeksha Srivastava
Judges/Coaches of The Voice 2019
Super Guru – A. R. Rahman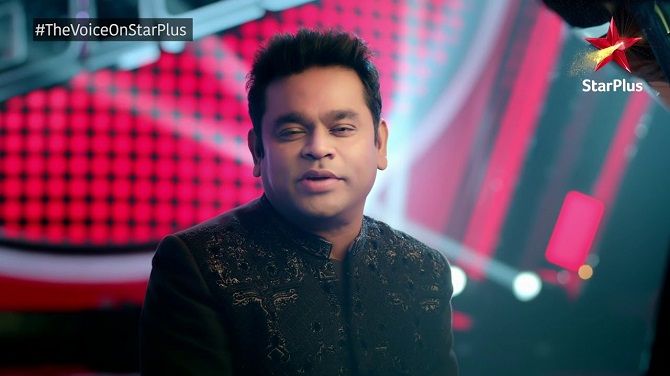 Judges/Coaches – Adnan Sami, Armaan Malik, Harshdeep Kaur and Kanika Kapoor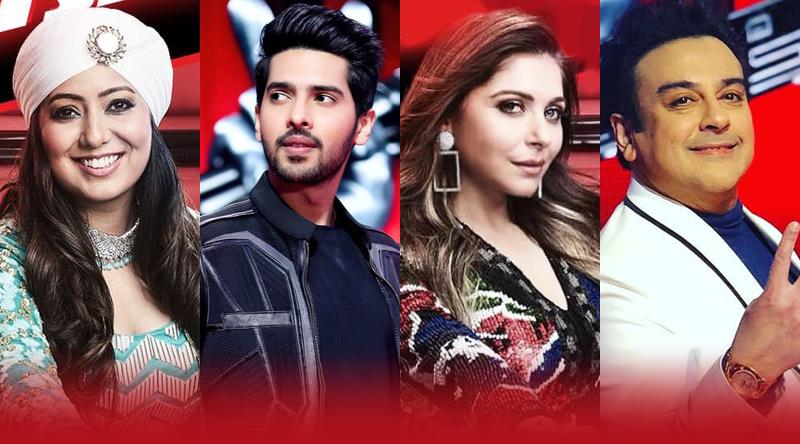 Host of The Voice 2019
Divyanka Tripathi
Starting Date and Timings of The Voice 2019
Starting Date – 3rd February 2019 (Sunday)
Timings – 8.00 PM (Saturdays and Sundays)
Vote Now for The voice Voting
Winners and Runners-up of The Voice India
| | | |
| --- | --- | --- |
| Season | Winner | Runner-up |
| 1 | Pawandeep Rajan | Deepesh Rahi |
| 2 | Farhan Sabir | Rasika Borkar |