Eshani (Bigg Boss Kannada 10) Wiki- Eshani Multitalented artist from India, now in LA. Featured on Bigg Boss Kannada Season 10 in 2023. Check out her details on Wiki—biography, age, career, and more!
Eshani, born on September 13 in Mysuru, Karnataka, India, is a Virgo. She earned her BBA(Hons) from Heriot-Watt University Dubai Campus.
Eshani Wiki
Eshani Shekr, popularly known as Eshani, is a versatile artist hailing from Mysuru, Karnataka, India. Born on September 13, she is a Virgo. Eshani pursued her education, completing a BBA(Hons) at Heriot-Watt University Dubai Campus. With a multicultural upbringing that includes time spent in Dubai, she currently calls Los Angeles her home. This talented singer-songwriter and performer gained wider recognition when she appeared on Bigg Boss Kannada Season 10 in 2023. For more insights into Eshani's life, career, and details, you can explore her Wiki, uncovering facets like her age, relationships, and family background.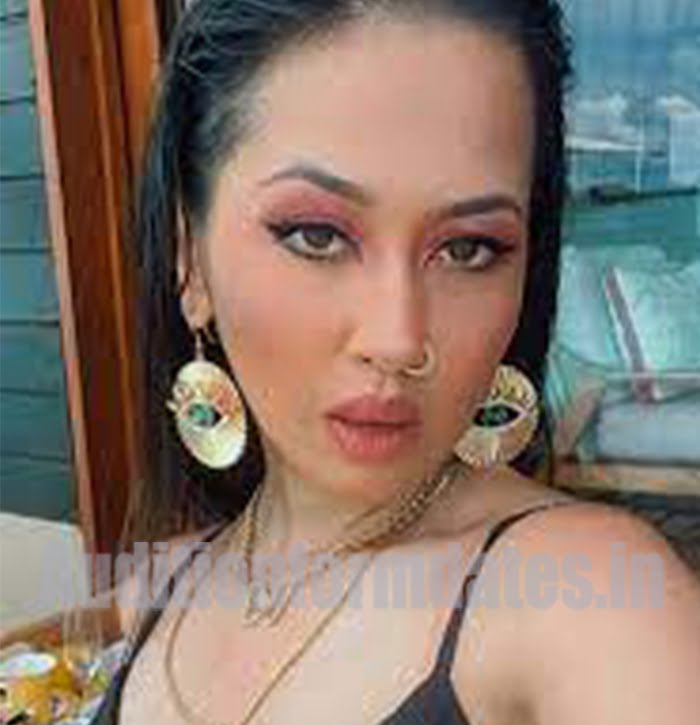 Eshani Bio Overview
| Attribute | Details |
| --- | --- |
| Full Name | Eshani Shekr |
| Nickname | Eshani |
| Birthdate | September 13 |
| Birthplace | Mysuru, Karnataka, India |
| Zodiac Sign | Virgo |
| Education | BBA(Hons) from Heriot-Watt University Dubai Campus |
| Current Location | Los Angeles, CA |
| Career Highlights | Bigg Boss Kannada Season 10 (2023) |
| Artistic Roles | Artist, Singer-Songwriter, Performer |
| Background | Indian origin, grew up in Dubai |
| Category | Wiki |
Read Also:-Vishnu Vijay (Bigg Boss Tamil 7) Wiki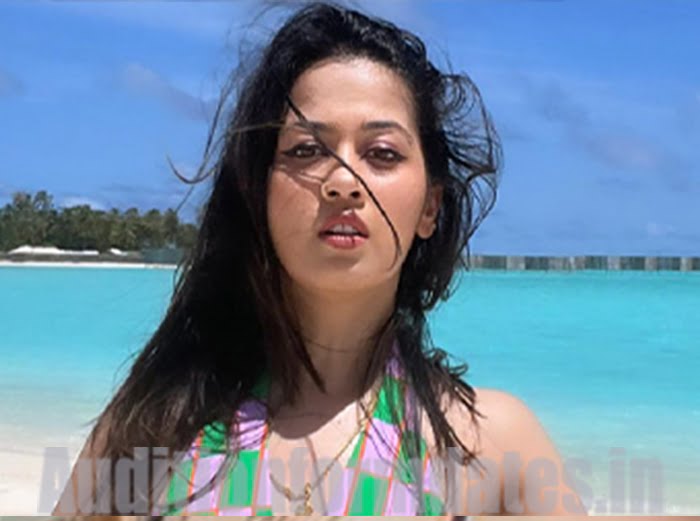 Career Report's
Eshani has carved a notable path in her career, showcasing her talents as both a singer and a television personality. As a singer, she made a remarkable debut with her first album, "W.O.H," released on December 17, 2018. Her musical repertoire includes a diverse range of songs such as "Freedom," "Right or Wrong," "Pretty Face," "Not Your Typical Brown Girl," "FREAK" (Acoustic Version), "Tensed Up," "ATTN," "Scream," "Babycakes," "HAZY," and even a captivating rendition of Adele's "Hello," among others.
In the realm of television, Eshani made headlines in October 2023 when she entered the spotlight as a participant in Bigg Boss Kannada Season 10, broadcasted on Colors Kannada. Her foray into the world of reality TV not only demonstrated her versatility but also garnered attention and appreciation from a broader audience. Eshani's career trajectory reflects her ability to captivate audiences through both her musical prowess and engaging television presence.
Physical Status
Eshani, proudly embracing her Indian ethnicity, possesses distinctive features that contribute to her unique charm. With captivating black eyes and a mane of black hair, she exudes an undeniable allure. Standing at a height of 5′ 5″, she maintains a graceful stature, complemented by a weight of 55 kg. Her body measurements, measured at 32-26-32, reflect a harmonious balance, emphasizing both elegance and vitality. These physical attributes add to the multifaceted appeal of this talented artist, making her a standout presence in the world of entertainment.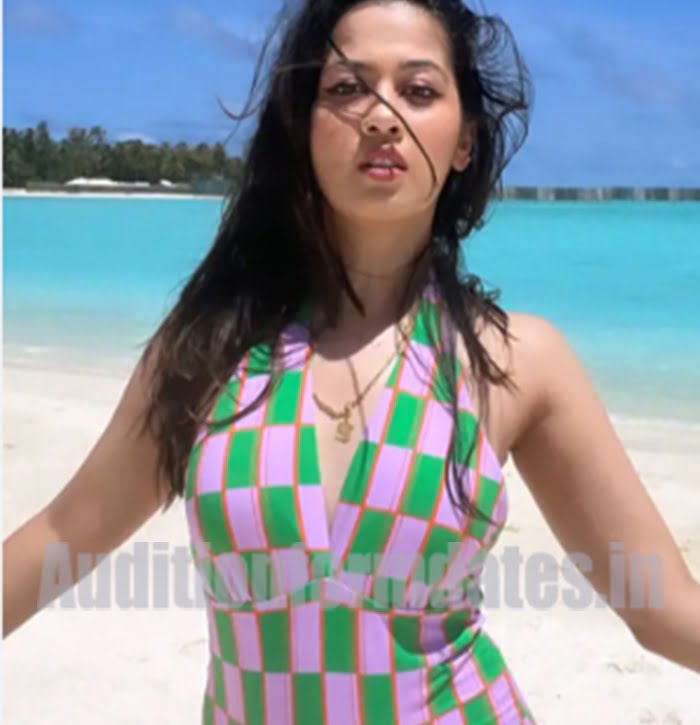 Read This:-Poornima Ravi Age
| | |
| --- | --- |
| Eye Color | Black |
| Hair Color | Black |
| Height | 5′ 5″ |
| Weight | 55 kg |
| Body Measurements | 32-26-32 |
Eshani Family Member/ Relationship
Eshani's roots are deeply grounded in her Hindu heritage, being a proud member of a Hindu family. Her father, Chandrashekar Krishnamurthy, and her mother, Indrani Shekar, have played integral roles in shaping her identity and supporting her journey. Eshani shares her familial bonds with a brother named Karthik Vishwas.
Together, they form a close-knit unit, reflecting the values and traditions that have influenced Eshani's life. These familial ties undoubtedly contribute to the richness of her personal story, adding layers of connection and significance to her artistic pursuits and cultural background.
Also Check:-Poornima Ravi Biography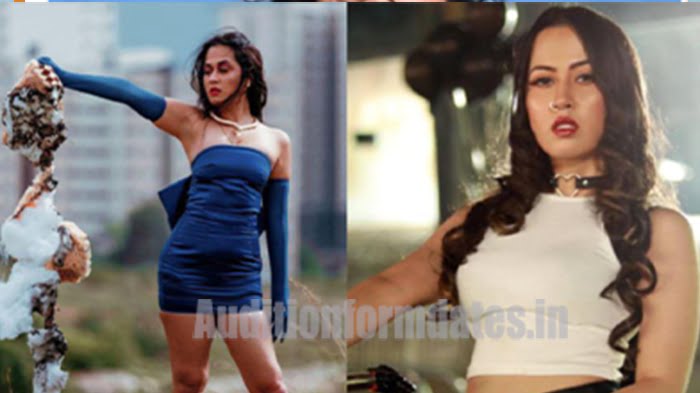 Some Interesting Facts About Eshani
Eshani's journey is marked by intriguing facets that add depth to her personality. Born and raised in the cultural haven of Mysuru, Karnataka, India, her roots carry the essence of her rich heritage. Beyond her musical prowess, Eshani has graced numerous fashion shows and magazines, showcasing her versatility in the world of entertainment. Drawing inspiration from iconic figures like Rihanna, Beyonce, and M.I.A., she is set to make her mark with the upcoming release of her debut single, "Better Than You," in the vibrant city of Los Angeles.
A defining mantra for Eshani is encapsulated in her words, "A Goddess, not a princess," underscoring her evolving identity as an artist. Outside of her artistic pursuits, she finds joy in exploring new destinations, expressing her love for travel. Eshani's compassion extends to the animal kingdom, as she proudly identifies herself as an avid animal lover. These intriguing facts paint a vivid picture of a multifaceted individual whose passions span music, fashion, self-expression, and a genuine love for the world around her.
Check This:-Subhashree Rayaguru (Bigg Boss 7) Wiki
Social Media Accounts Of Eshani Shekr
Eshani Shekr, the multifaceted artist, maintains a vibrant presence across various social media platforms, offering fans and followers an intimate glimpse into her life and artistic journey. You can catch up with her latest updates, musical releases, and behind-the-scenes moments on her Instagram account, where she shares captivating visuals and personal insights.
Eshani might also engage with her audience through tweets and thoughts on Twitter, providing a more immediate and conversational connection. Additionally, platforms like Facebook may showcase her broader interactions with fans and the latest news about her projects. As she navigates her career and artistic endeavors, Eshani utilizes these digital spaces to foster a community and share the various facets of her creative world. To stay in tune with her journey, exploring these social media accounts becomes a direct portal into the evolving narrative of Eshani's life and artistry.
FAQ'S
Who is Eshani and what makes her a multitalented artist?
Eshani is a versatile artist originally from India, currently based in Los Angeles. She has showcased her talents as a singer, songwriter, and performer, making her a truly multitalented individual.
What significant television appearance did Eshani make in 2023?
In 2023, Eshani gained recognition by participating in Bigg Boss Kannada Season 10, demonstrating her versatility beyond her musical endeavors.
Can you provide details about Eshani's background and education?
Eshani was born on September 13 in Mysuru, Karnataka, India, and she is a Virgo. She completed her BBA(Hons) at Heriot-Watt University Dubai Campus.
Where can I find more information about Eshani, including her biography, age, and career details?
Eshani's Wiki is a valuable resource for comprehensive details about her life. It includes information on her biography, age, career, and more.
Related Posts:-
BIGG BOSS Kannada 10 Winner 2023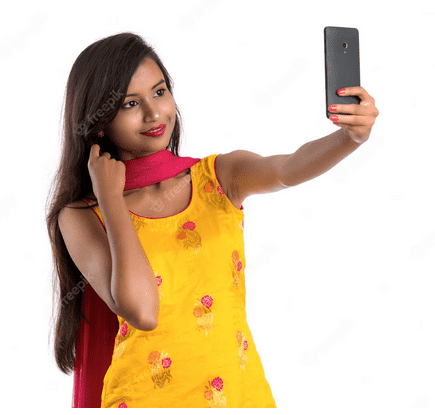 Monya is a 25-year-old site author with a Bachelor's degree in Architecture (B.Arch). While her academic background is in design, Monya's true passion lies in entertainment, particularly movies. As a site author, Monya focuses on creating engaging content related to movies and the entertainment industry. She is passionate about sharing her opinions and insights on the latest films, as well as exploring the history and evolution of cinema.