Neem Phuler Modhu Serial – "Neem Phuler Modhu" is an Indian Bengali TV serial that premiered on Zee Bangla on November 14, 2022. The show features Rubel Das and Pallavi Sharma in the lead roles and is produced by Zee Bangla Productions. It tells the story of a newlywed couple from different family backgrounds. The serial is directed by Anup Chakraborty, with Souvik Chakraborty as the writer and Saswati Ghosh as the screenplay writer. Jesus Nath serves as the editor of the series. "Neem Phuler Modhu" airs from Monday to Sunday at 8 PM on Zee Bangla.
Neem Phuler Modhu Serial 2023
"Neem Phuler Modhu" is a captivating Indian Bengali TV serial that made its debut in 2022 on Zee Bangla. This enchanting series features Rubel Das and Pallavi Sharma in the leading roles, bringing to life a tale of love and family dynamics. Produced by Zee Bangla Productions, the show is an exploration of the challenges faced by a newlywed couple who hail from distinct family backgrounds.
With Anup Chakraborty at the helm as the director and a compelling storyline crafted by Souvik Chakraborty, "Neem Phuler Modhu" has captured the hearts of its viewers. As the series unfolds, it delves into the intricacies of relationships, offering a glimpse into the power of love to overcome obstacles. Set against the backdrop of Bengal, the show provides a compelling narrative that resonates with audiences as it explores the complexities of love, family, and unity.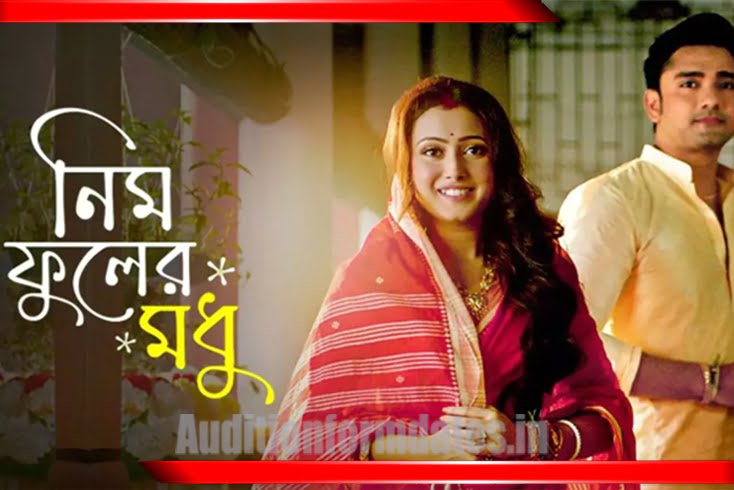 Neem Phuler Modhu Serial Overview
Name
Neem Phooler Modhu
Main Cast

Pallavi Sharma
Rubel Das
Lily Chakraborty

Genre
Drama
Creator
Samrat Ghosh
Director
Anup Chakraborty
Producer
Not Available
Story
Souvik Chakroborty
Screenplay
Saswati Ghosh
Dialogues
Saswati Ghosh
Editor
Not Available
DoP
Not Available
Creative Director
Srijit Roy
Executive producers

Krishanu Ganguly
Shubangi Ghosh
Srijita Chakraborty

Category
tv show
Star Cast
Rubel Das as Srijon Dutta aka Babu
Pallavi Sharma as as Alokporna Dutta aka Porna
Biswanath Basu as Priyotush Basu
Sanjuktaa Roy Chowdhury as Sarbani Basu
Rishav Chakraborty as Piklu Basu
Arijita Mukhopadhyay as Krishna Dutta
Argha Mukherjee as Animesh Dutta
Lily Chakraborty as Hemnalini Dutta aka Hem
Arindya Banerjee as Anurag
Uday Pratap Singh as as Chayan Dutta aka Chanu
Manosi Sengupta as Moumita Dutta
Nabanita Malakar as Tinni
Soumi Chakraborty as Ruchira Mitra aka
Shaili Bhattacharjee as Barsha Dutta
Tanaya Mukherjee as Isha
Tanusree Goswami as Lalita Dutta
Nabanita Dutta as Nilanjana Dutta aka Nila
Neil Chatterjee as Sandipan aka Sandy
Prasun Gain as Animesh Dutta
Avery Singha Roy as Priyanka Batobbyal
Subrata Guha Roy as Akhilesh Dutta
Sudip Sarkar as Zakir Khan
Amitava Das as Bhaibav
Sohan Bandopadhyay as Dev Narayan Dutta
Anumegha Kahali as Chini
Ashok Roy
Baatein Kuch Ankahee Si Serial 2023
Story Line
Porna and Srijon's marriage marked a joyous beginning in their journey together. With great expectations and dreams, Porna stepped into Srijon's house for the first time, greeted warmly by everyone in the family. Their initial days were filled with laughter, shared meals, and the promise of a beautiful life ahead.
However, the harmony in their newlywed life took an unexpected turn after the first night of their marriage. Srijon's mother, who had initially embraced Porna with open arms, began to build an emotional barrier between Srijon and Porna. The reasons behind this change remained mysterious, but it cast a shadow over their relationship.
As days turned into weeks and weeks into months, the distance between Srijon and Porna grew. The challenge became not only to understand the complexities of their new family dynamics but also to find a way back to the love and understanding that initially brought them together. The story of Porna and Srijon's marriage unfolds with a tale of resilience, patience, and the enduring hope that they can bridge the gap created by external influences. It remains to be seen how they navigate the obstacles and, against all odds, come closer to rekindling the love that united them in the first place.
Timing/Repeat Telecast Timing
| | |
| --- | --- |
| Channel Name | Zee Bangla |
| Show Timings | Every Night at 8 pm |
| Running Time | 20-22 Minutes |
| Starting Date | 14 November 2022 |
| Language | Bengali |
| Country | India |
How Can I Watch Neem Phuler Modhu Serial On Zee5?
To watch the "Neem Phuler Modhu" serial on Zee5, you can follow these steps:
Subscribe to Zee5: Ensure that you have a subscription to Zee5. You may need to sign up for a Zee5 subscription if you don't already have one.
Visit Zee5 Website or App: Go to the Zee5 website (www.zee5.com) or open the Zee5 mobile app on your smartphone or tablet.
Search for "Neem Phuler Modhu": In the search bar, type "Neem Phuler Modhu" and hit enter or search. This should lead you to the show's page.
Select the Show: Click on the show's title "Neem Phuler Modhu" when you find it in the search results.
Start Watching: You should be able to start watching the episodes of "Neem Phuler Modhu" on Zee5.
Ek Duje Ke Vaaste 2 Serial 2023
Conclusion
In conclusion, watching the "Neem Phuler Modhu" serial on Zee5 is a straightforward process. With a Zee5 subscription, you can access the show through their website or mobile app. Simply search for the show, select it, and begin enjoying the episodes. Keep in mind that availability may be subject to your location and subscription plan. Enjoy your viewing experience of this Bengali TV serial!
FAQ'S
What is Neem Phuler Modhu all about?
Neem Phuler Modhu is an Indian Bengali TV serial that explores the story of a newlywed couple who come from different family backgrounds.
When did Neem Phuler Modhu first air?
The serial premiered on Zee Bangla on November 14, 2022.
Who are the lead actors in the show?
The lead roles in Neem Phuler Modhu are played by Rubel Das and Pallavi Sharma.
Who directed the series?
The series is directed by Anup Chakraborty.
Related Posts:-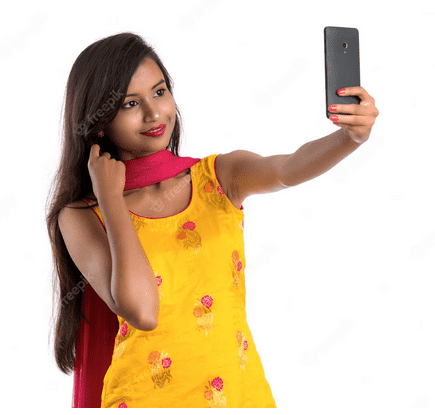 Monya is a 25-year-old site author with a Bachelor's degree in Architecture (B.Arch). While her academic background is in design, Monya's true passion lies in entertainment, particularly movies. As a site author, Monya focuses on creating engaging content related to movies and the entertainment industry. She is passionate about sharing her opinions and insights on the latest films, as well as exploring the history and evolution of cinema.