36 Guni Jodi Serial  "36 Guni Jodi" is a new Marathi TV show that premiered on Zee Marathi on January 23, 2023. It follows the story of Aakash and Anjali, who have different backgrounds and aspirations. The show's main attractions are Ayush Sanjeev and Anushka Sarkate, who play the lead roles. The series is a romantic drama in the Marathi language and is directed by Harish Shirke, produced by Shashank Ganesh Solanki, and is presented under the Seventh Sense Media banner.
36 Guni Jodi Serial 2023
"36 Guni Jodi" is a captivating Marathi television serial that made its debut in 2023 on Zee Marathi. This show brings to life the enchanting tale of Aakash and Anjali, two individuals from diverse backgrounds with distinct dreams and aspirations. At the heart of this romantic drama are the talented actors Ayush Sanjeev and Anushka Sarkate, who play the lead roles and have captured the audience's hearts with their compelling performances.
Helmed by director Harish Shirke and produced by Shashank Ganesh Solanki, "36 Guni Jodi" promises to be a visual treat for Marathi-speaking viewers. The show is a product of Seventh Sense Media, ensuring that it maintains high production values and offers an engaging viewing experience. With its premiere on January 23, 2023, "36 Guni Jodi" has become a must-watch for those who enjoy love stories filled with depth and emotion in the Marathi language.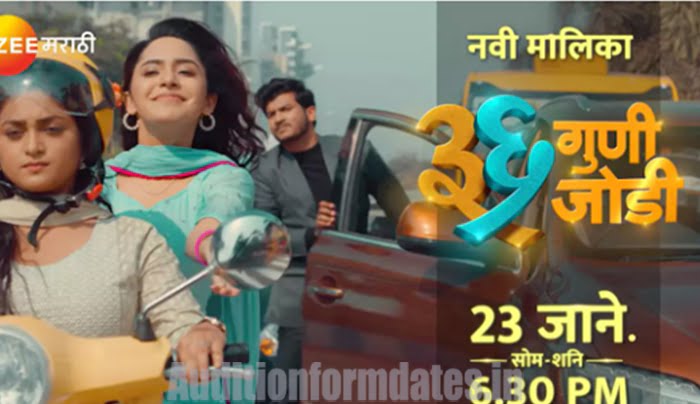 36 Guni Jodi Zee Marathi Overview
Name
36 Guni Jodi
Main Cast
Ayush Sanjeev
Anushka Sarkate
Genre
Romance Drama
Director
Harish Shirke
Producer
Shashank Ganesh Solanki
Screenplay
Shashank Ganesh Solanki
Santosh Prabhune
Dialogue
Anil Deshmukh
Editor
Not Available
DoP
Harsh Sharma
Ashish Kumar
Lyrics
Abhishek Khankar (title song)
Music
Sameer Saptiskar
Background Music
Vishwajit Joshi
Sound Mixing
VinayKumar Giri
Costume Designer
Kalyani Deshpande
Make-up Artist
Sunil Pawar
Hairstyle
Shrevetali Shirke
Supervising Producer
Aniket Mhaswekar
Co-director
Amol Gaware
Category
tv show
Savitramma Gari Abbayi Serial 2023
36 Guni Jodi Star Cast (Main Cast)
Ayush Sanjeev as Vedant Shridhar Wankhede
Anushka Sarkate as Amulya Ashish Tumpalwar
Recurring Cast
Avinash Narkar (Ashish)
Rujuta Deshmukh (Suman Ashish Tumpalwar)
Sanjana Kale (Aarti Ashish Tumpalwar)
Abhijeet Chavan (Shridhar Wankhede)
Pradnya Jawale (Nutan Shridhar Wankhede)
Akshata Apte (Aadya Shridhar Wankhede)
Sanyogita Bhave (Aaji)
Tejas Dongre (Vikrant Shridhar Wankhede)
Surabhi Bhave-Damle (Sumati Rajsingh Badwaik)
Vidisha Mhaskar (Sarika Rajsingh Badwaik)
Sagar Korade (Sarthak Rajsingh Badwaik)
Milind Adhikari (Rajsingh Badwaik)
Ruturaj Phadke
Rucha Modak
Milind Shirole
Crew
| | |
| --- | --- |
| Producer | |
| Directed by | |
| Writing Credits | |
| Editing by | |
| Cinematography by | |
| Music Department | |
| Production House | |
Story Line
The TV series kicks off with an intriguing premise, introducing us to two central characters with strikingly different backgrounds and dreams. Aakash, a young man hailing from a humble village, nurtures ambitions of becoming a prosperous businessman, a vision that represents his determination to transcend his modest beginnings. In stark contrast, we meet Anjali, a young woman born into affluence and privilege, who carries her own set of dreams and aspirations, shaped by the world she has known.
As the narrative unfolds, viewers are left wondering what will transpire when the paths of Aakash and Anjali inevitably intersect. This collision of two worlds, each with its unique challenges, promises to be a captivating journey of self-discovery, love, and the intricate dance of fate. "36 Guni Jodi" tantalizingly sets the stage for a compelling exploration of how these two individuals, so dissimilar yet inexplicably drawn together, navigate the complexities of their contrasting lives.
Timing & Repeat Telecast Timing
Viewers can watch the 36 Guni Jodi television serial from 23 January 2023 on Zee Marathi. It will be telecast from Monday to Saturday at 6.30 pm. The show will also be available on the Zee 5 digital streaming platform.
| | |
| --- | --- |
| Channel | |
| Show Timings | 6.30 pm |
| Show Days | |
| Running Time | |
How to Watch 36 Guni Jodi Serial On Zee5?
To watch the "36 Guni Jodi" serial on Zee5, you can follow these steps:
Visit the Zee5 Website: Go to the Zee5 official website by typing "Zee5" into your web browser's search bar.
Create or Log In to Your Zee5 Account: If you don't already have a Zee5 account, you will need to create one. This typically involves providing your email address, creating a password, and agreeing to the terms and conditions. If you already have an account, simply log in.
Search for "36 Guni Jodi": Use the search bar on the Zee5 platform and type in "36 Guni Jodi." This will help you find the show quickly.
Select the Show: Once you find the "36 Guni Jodi" show in the search results, click on it.
Start Watching: You should now have access to the show. Click on the episode you want to watch and enjoy it.
Please note that Zee5 may have different subscription plans, including free and premium options. You may need a premium subscription to access all the episodes of "36 Guni Jodi." Make sure to check their subscription options and pricing to choose the one that suits your needs.
Conclusion
In conclusion, "36 Guni Jodi" is a Marathi television serial that has garnered attention for its captivating storyline, talented cast, and engaging portrayal of the dreams and aspirations of its two central characters, Aakash and Anjali. The show's exploration of their differing backgrounds and aspirations promises to deliver a compelling narrative filled with twists and turns.
Viewers looking to watch "36 Guni Jodi" can do so through Zee5, one of the popular streaming platforms, after creating an account and, if necessary, subscribing to the appropriate plan. As the series unfolds, it offers an intriguing and emotional journey that explores the complexities of life, love, and destiny. For those who appreciate Marathi-language television dramas, "36 Guni Jodi" is a must-watch, offering a blend of romance and drama that promises to captivate and entertain.
FAQ'S
What is 36 Guni Jodi?
36 Guni Jodi is a new Marathi television show that premiered on Zee Marathi on January 23, 2023. It is a romantic drama series that explores the lives of two main characters, Aakash and Anjali, who come from different backgrounds and have diverse aspirations.
Who are the lead actors in 36 Guni Jodi?
The main attractions of the show are Ayush Sanjeev and Anushka Sarkate, who play the lead roles of Aakash and Anjali, respectively. Their performances have garnered attention and praise from the audience.
Can you tell us more about the storyline?
36 Guni Jodi delves into the lives of Aakash and Anjali, who have contrasting backgrounds and dreams. It sets the stage for an intriguing narrative that explores the intersection of their paths, highlighting the complexities of their journey and the dynamics of love and destiny.
Where can I watch 36 Guni Jodi?
You can watch 36 Guni Jodi on Zee Marathi. Simply visit the Zee5 platform, create an account if needed, and access the series based on your subscription plan.
Related Posts:-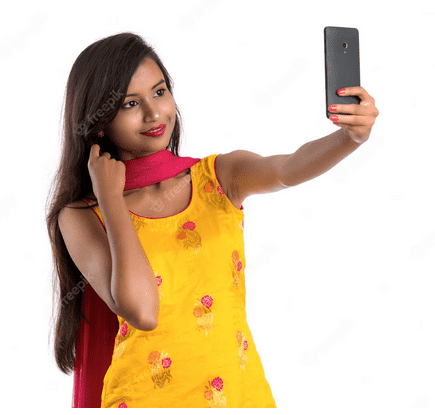 Monya is a 25-year-old site author with a Bachelor's degree in Architecture (B.Arch). While her academic background is in design, Monya's true passion lies in entertainment, particularly movies. As a site author, Monya focuses on creating engaging content related to movies and the entertainment industry. She is passionate about sharing her opinions and insights on the latest films, as well as exploring the history and evolution of cinema.