Radhakrishn Serial – We have exciting news about the upcoming Hindi television show, "RadhaKrishn," which is set to air on the Star Bharat channel. The show has recently released its first promo to the audience, generating anticipation. "RadhaKrishn" stars Sumedh Mudgalkar, Mallika Singh, and Basant Bhatt in lead roles and promises to bring a unique blend of mythology and romance to viewers on Star Bharat.
This Indian Hindi TV drama serial is scheduled to premiere on Star Bharat on October 1, 2018, and is currently ongoing. It tells the special and enduring love story of Lord Krishna and Radha. You can catch the show on Star Bharat every Monday to Friday at 9:00 PM. For online viewers, the series is also available on the Hotstar platform.
The cast of "RadhaKrishn" includes talented actors from the world of mythological serials, such as Sumedh Mudgalkar, Mallika Singh, Basant Bhatt, Zalak Desai, Arpit Ranka, Gavie Chahal, Reena Kapoor, and Rushiraj Pawar, who play important characters in the series. The show is produced by Swastik Productions Pvt. Ltd. and directed by Siddharth Kumar Tewary. Stay tuned for more updates and enjoy this captivating journey into the world of "RadhaKrishn" on Star Bharat.
Radhakrishn Serial 2023
This series tells the enduring love story of Lord Krishna and Radha, delving into various aspects and challenges they faced throughout their lives. It covers events like Kansa's anger towards young Krishna and misunderstandings involving Shriram and Radha. The show aims to depict all these elements to the audience.
To catch this special and lengthy love story of Lord Krishna and Radha, tune in to Star Bharat at 9:00 PM from Monday to Friday. Additionally, you can watch the series online on the Hotstar platform. Don't miss out on this captivating story. The cast includes experienced actors known for their roles in mythological serials.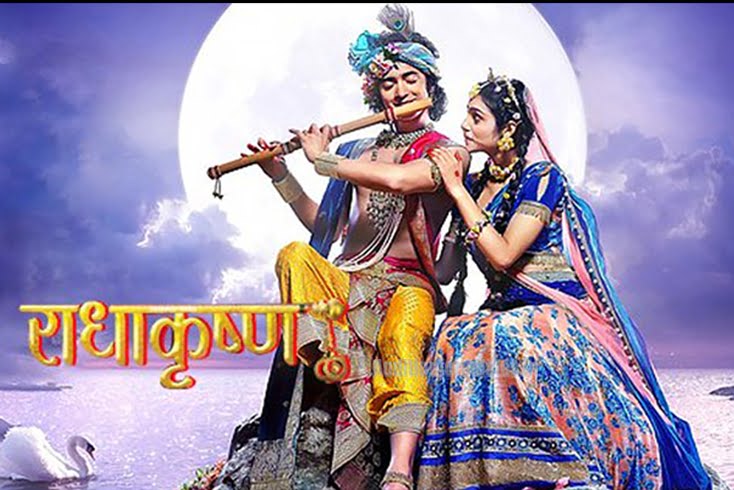 Radhakrishn Serial Overview
| | |
| --- | --- |
| Serial Name | RadhaKrishn (राधाकृष्ण) |
| Main Cast | Sumedh Mudgalkar, Mallika Singh, Basant Bhatt |
| Genre | Mythology Romance |
| Language | Hindi |
| Director | Tripurari Tripathi, Loknath Pandey, Siddharth Kumar Tewary, Madan, Kamal Monga |
| Creative director | Nitin Mathura Gupta |
| Producer | Siddharth Kumar Tewary, Gayatri Gill Tewary |
| Casting | Sahil Kashyap |
| Cinematography | Uttam Dhakal |
| Editor | Paresh Shah |
| Written | Siddharth Kumar Tewary, Mahesh Pandey, Utkarsh Naithani, Swapnil Deshpande, Dilip Jha, Vinod Sharma |
| Composers | Surya Raj Kamal, Jitesh Panchal |
| Singer | Gaurav Pareek |
| Music | Gaurav Pandiya |
| Production Design | Tina Dharamsey |
| Category | tv show |
| Online Platform | Disney+ Hotstar |
Star Cast/Real Name
Real Name
Role Name
Role
Sumedh Mudgalkar
Shri Krishna / 8th avatar of Lord Vishnu
Lead Role
Mallika Singh
Radha
Lead Role
Basant Bhatt
Balram
Lead Role
Zalak Desai
Rukmini
Lead Role
Arpit Ranka
Kansa
Lead Role
Gavie Chahal
Nanda Baba
Balram and Krishna's foster father
Reena Kapoor
Yashoda
Nanda's wife
Rushiraj Pawar
Ayan
Lead Role
Vaidehi Nayar
Jambavati
Aleya Ghosh
Satyabhama
Naveen Jingar
Vasudeva
Falaq Naaz
Devaki
Vasundhara Kaul
Rohini
Tarun Khanna
Shiva
Piyali Munshi
Parvati
Monika Chauhan
Revati
Nimai Bali
Mahapandit Ugrapat
Malini Sengupta
Jatila-Ugrapat's wife
Harsha Khandeparkar
Kutila
Rakesh Kukreti
Vrishbhanu
Rakesh Kukreti
Vrishbhanu
Akangsha Rawat
Kirtida
Aashwin Patil
Damma
Sanjeev Sharma
Akrura
Tinu Verma
Jarasandh
Meghan Jadhav
Vyomasur
Priya Sandhu
Putana
Rohan Birla
Sudama
Story:
The serial revolves around the lives of the revered Hindu deities Radha and Krishna. It delves into the divine and profound love story between these two iconic figures in Hindu mythology. "RadhaKrishn" explores the spiritual and romantic dimensions of their relationship, making it a captivating narrative that resonates with viewers and offers a glimpse into the profound bond between Radha and Krishna, celebrated across generations in Indian culture.
Timing & Schedule with Repeat Telecast Timing
| | |
| --- | --- |
| Broadcast Channel | Star Bharat |
| Show Timings | Monday to Friday from 8:00-8:30 PM |
| Running Time | 20-22 Minutes |
| Starting Date | 1 October 2018 |
| Language | Hindi |
| Region | India |
How Can I Watch RadhaKrishn Serial Online?
To watch "RadhaKrishn" online, you can follow these simple steps:
Visit the Hotstar website by opening your web browser and going to https://www.hotstar.com.
Use the search bar on the Hotstar website and type "RadhaKrishn."
When the show's title appears in the search results, click on it.
If you're not already signed in to Hotstar, you may need to sign in or create a Hotstar account. Follow the on-screen instructions to do so.
Once you're logged in, you can start watching the episodes of "RadhaKrishn" at your convenience.
Conclusion
In conclusion, "RadhaKrishn" is a captivating television series that delves into the timeless and divine love story of Hindu deities Radha and Krishna. This show takes viewers on a spiritual and romantic journey through the lives of these iconic figures in Hindu mythology. By following the steps provided, viewers can easily access "RadhaKrishn" online through the Hotstar platform, allowing them to immerse themselves in this enchanting tale of love, devotion, and spirituality. Don't miss the opportunity to witness this mesmerizing narrative that celebrates the eternal bond between Radha and Krishna, making it a cherished part of Indian cultural heritage.
FAQ'S
Is RadhaKrishn serial going to end in 2023?
RadhaKrishn is a Hindi mythological TV drama series that began airing on October 1, 2018, on Star Bharat. It can also be stream on Disney+ Hotstar. After a successful run of over 5 years, the show concluded on January 21, 2023.
What are the timings of Radha Krishna serial?
Telecast Time Monday to Friday, 9:00 PM Language Hindi Running Time 23 minutes No of episodes 485
How many seasons are there in Radha Krishna serial?
There are 773 episodes in total, divide into 4 seasons as follows: Season 1: 460 episodes Season 2: 35 episode Season 3: 37 episodes Season 4: 241 episodes
Related Posts:-
Kundali Bhagya Serial Zee Tv Cast
Tere Bina Jiya Jaaye Na Serial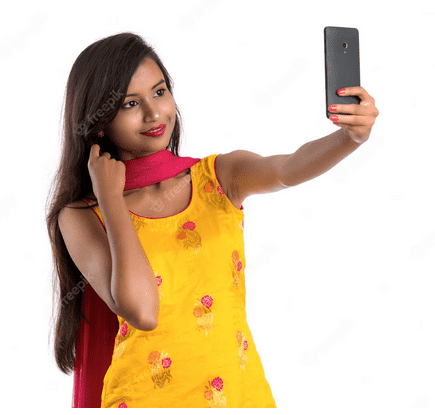 Monya is a 25-year-old site author with a Bachelor's degree in Architecture (B.Arch). While her academic background is in design, Monya's true passion lies in entertainment, particularly movies. As a site author, Monya focuses on creating engaging content related to movies and the entertainment industry. She is passionate about sharing her opinions and insights on the latest films, as well as exploring the history and evolution of cinema.