Barrister Babu Serial – This article delves into the intricate details of the Colors TV serial, "Barrister Babu." It covers various aspects such as the show's Wikipedia page, cast details, network (Colors TV), its status as a new show, star cast, telecast time, repeat timings, episode information, written updates, spoilers, upcoming storylines, production details including the producer and director, casting director, full episode coverage, achievements, awards, photos, videos, promos, trailers, gossips, news, and other relevant information about this television show. "Barrister Babu" is a production of Shashi Sumeet Productions and features Anchal Sahu and Pravisht Mishra in key roles. The show premiered on February 11, 2020.
Barrister Babu Serial 2023
"Barrister Babu," the Indian television serial, continues to captivate audiences in 2023. Produced by Shashi Sumeet Productions, the show has become a staple on Colors TV. Anchal Sahu and Pravisht Mishra play pivotal roles, contributing to the show's success since its premiere on February 11, 2020.
With an engaging storyline, the serial explores diverse themes, offering viewers a mix of drama, emotions, and compelling narratives. As the serial progresses into 2023, fans eagerly anticipate new developments, twists, and turns in the lives of the characters. "Barrister Babu" stands as a testament to the creativity and storytelling prowess of its production team, making it a noteworthy presence in the realm of Indian television.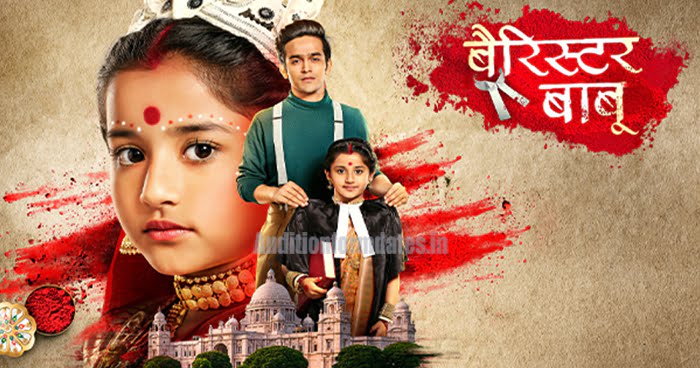 Barrister Babu Tv Show Overview
| | |
| --- | --- |
| Television Show | Barrister Babu |
| Genre | Drama |
| Edition | 1 |
| Language | Hindi |
| Country | India |
| Start Date | 11 February 2020 |
| Day | Monday to Friday |
| Time | 8:30 pm |
| Repeat Telecast Time | 12pm, 2pm, 4:30pm (may vary) |
| Running Time | 20-22 Minutes |
| Channel | Colors TV |
| Online | Voot App |
| Production House | Shashi Sumeet Productions |
| Director | Mangesh Kanthale |
| Producer | Sumit H Mittal, Shashi Mittal, Jitendra Singhal, Rajeev Porwal |
| Editor | Satya Sharma, Sumant |
| Screenplay | Seema Mantri |
| Singer | Mukunt Suryavanshi, Shreya Phukan |
| Story | Vaishali Naik, Seema Mantri |
| Category | tv show |
Barrister Babu Star Cast
| | |
| --- | --- |
| Real Name | Role |
| Aurra Bhatnagar Badoni | Bondita Das |
| Pravisht Mishra | Anirudh Roy Choudhary |
| Rishi Khurana | Trilochan Roy |
| Chandan K Anand | Binoy Roy |
| Viraj Kapoor/Param Mehta | Somnath Roy Choudhary |
| Meet Rohra/Vaidik Puriya/Daksh Rana | Batuk Roy Choudhary |
| Arina Dey | Sumati Das |
| Rohan Roy | Sundaram Jadhav |
| Barsha Chatterjee | Devoleena Jadhav |
| Pallavi Mukherjee | Sampoorna Roy Choudhary |
| Akshita Arora | Basuri Devi Bhaumik |
| Premchand Singh | Premal Munshi |
| Madhushee Sharma | Surmani Munshi |
| Hetal Yadav | Biraj Munshi |
Kavya – Ek Jazba Ek Junoon Serial 2023
Barrister Babu Story Line
Young Bondita's impending marriage, arranged by her maternal uncle, becomes a cause of distress for her mother, Sumati. In an emotional letter, Sumati expresses her desire to continue living with her daughter even after the wedding. However, a twist unfolds when the letter reaches Anirudh, the central character of the story, instead of Bondita's intended husband. Anirudh, returning from London after completing his law studies, is on a mission to eradicate social issues like child marriage.
Sumati, initially upset about the potential disruption of her daughter's marriage, is surprised on the day of the ceremony to find an elderly man with Haldi. To her dismay, she realizes that the elderly man is Bondita's intended husband. Unaware of this, the life of the cheerful eight-year-old Bondita is on the brink of a significant change. Anirudh steps in to save Bondita from this marriage, setting the stage for a complex and intriguing relationship. The unfolding events will determine the course of Anirudh and Bondita's connection as they navigate the challenges ahead. To discover the fate of this relationship, tune in to "Barrister Babu" every Monday to Friday at 8:30
Timings/Repeat Telecast
| | |
| --- | --- |
| Channel Name | Colors TV |
| Show Timings | Monday to Friday at 8:30 pm |
| Running Time | 23-25 Minutes |
| Starting Date | 11 February 2020 |
| Repeat Telecast Time | 12 pm, 2 pm, 4:30 pm |
How to Watch Barrister Babu Serial On Zee5?
To watch "Barrister Babu" on Zee5, you can follow these steps:
Visit the official website of Zee5: https://www.zee5.com
If you already have an account, log in using your credentials. If not, you may need to sign up for a Zee5 account.
Once logged in, use the search bar on the Zee5 website.
Type "Barrister Babu" in the search bar and press Enter.
Look for the show in the search results and click on it.
You should now be able to watch "Barrister Babu" on Zee5.
Additionally, you can watch "Barrister Babu" on the Colors TV channel as per the scheduled telecast times. The show is usually broadcast on Colors TV during its regular time slot.
Keep in mind that the availability of the show on Zee5 may be subject to regional restrictions and subscription requirements. Ensure that your Zee5 account is updated and has the necessary subscription for accessing the content.
Rudrakaal Serial 2023, Star Plus TV Timing
Conclusion
In conclusion, "Barrister Babu" is a captivating Indian television serial produced by Shashi Sumeet Productions and aired on Colors TV. Starring Anchal Sahu and Pravisht Mishra in pivotal roles, the show explores the story of Little Bondita and Anirudh as they navigate societal issues like child marriage. The narrative takes unexpected turns as Bondita's family discovers a letter intended for her future husband, leading to turmoil and uncertainties. Anirudh, dedicated to fighting social evils, becomes a crucial character in Bondita's life.
The show, with its engaging storyline and strong performances, airs on Colors TV from Monday to Friday at 8:30 pm. Viewers can also catch "Barrister Babu" on the Zee5 platform, provided they have the necessary subscription.
As the characters face challenges and societal norms, the serial promises a blend of drama, emotions, and social messages. For those looking for an intriguing tale that delves into the complexities of relationships and societal issues, "Barrister Babu" remains a must-watch on both Colors TV and Zee5.
FAQ'S
What is the real story of Barrister Babu?
In pre-independence rural Bengal, 22-year-old barrister Aniruddh Roy Choudhary comes back from London to his family's village, Tulsipur. His plan is to marry his childhood sweetheart, Saudamini Bhaumik. At the same time, Aniruddh's best friend, Saurabh, is set to marry Sampoorna, a Bengali Hindu girl.
Is Barrister Babu Season 2 coming?
The show is making a comeback with a sequel on Colors TV, featuring a new cast. Stay tuned as Tellychakkar brings you the latest updates on the show.
How many episodes are in Barrister Babu?
Related Posts:-
Sasural Genda Phool 2 Serial 2023
Dil Se Di Dua Saubhagyati Bhava Season 2 Serial 2023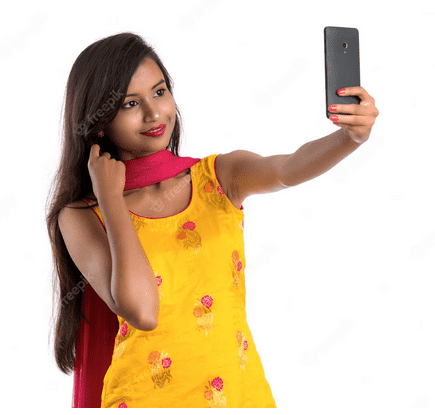 Monya is a 25-year-old site author with a Bachelor's degree in Architecture (B.Arch). While her academic background is in design, Monya's true passion lies in entertainment, particularly movies. As a site author, Monya focuses on creating engaging content related to movies and the entertainment industry. She is passionate about sharing her opinions and insights on the latest films, as well as exploring the history and evolution of cinema.