Guddan Tumse Na Ho Payega Serial – "Guddan Tumse Na Ho Payega" is an Indian TV series that falls under the romance and drama genres. It started airing on Zee TV on September 3, 2018. The main cast includes Kanika Mann, Savi Thakur, Nishant Singh Malkani, Shweta Mahadik, and Sehrish Ali.
This TV show is broadcast on Zee TV and is produced by Shoonya Square Productions. The story revolves around the lead characters portrayed by Kanika Mann and Nishant Malkani.
Guddan Tumse Na Ho Payega Serial 2023
"Guddan Tumse Na Ho Paayega" is a Hindi television series that airs on Zee TV. The show's unique storyline revolves around Guddan, who becomes India's youngest mother-in-law. Guddan is a cheerful and lively girl who is unexpectedly married to a widower named Akshat Jindal.
The series depicts Guddan's challenges as she tries to prove her worth in her new family. It also features the heartwarming love story between Guddan and Akshat. For more details about the cast, crew, actors, story, twists, gossips, spoilers, and other information about "Guddan Tumse Na Ho Paayega," you can refer to the article on its wiki page.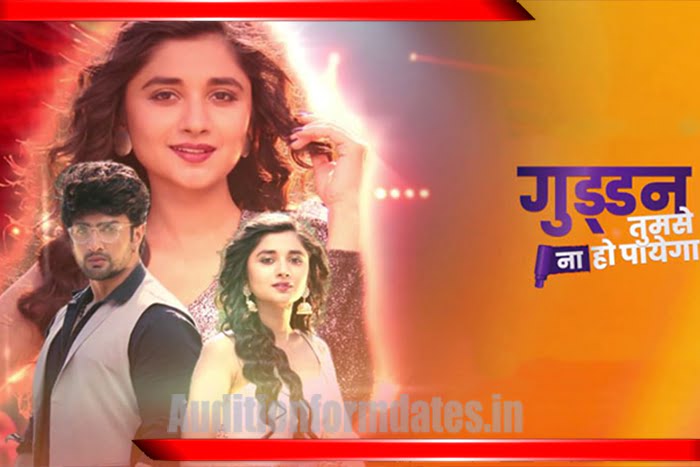 Guddan Tumse Na Ho Payega Serial Overview
| | |
| --- | --- |
| Name | Guddan – Tumse Na Ho Paayega |
| Main Cast | Kanika Mann and Nishant Malkani |
| Genre | Drama |
| Script | Shweta Bhardwaj |
| Dialogue | Mansvi Arya |
| Editor | Sanjay Singh |
| Producer | Ved Raj |
| Production Company | Shoonya Square Productions Private Limited |
| DoP | Shabbir Nayak |
| Creative Director | Vidhi Tandon |
| Creative Team | Sonal Dahima, Nidhi Singh |
| Commercial Head | Manoj Shinde |
| Project Head | Akhilesh Choudhary |
| Production Team | Amit Singh, Mayank Jain |
| Post Production Team | Vinod Panchal |
| Music Director | Isha Ved Raj, Punit Dixit |
| Art Director | Sandesh Gaundalkar |
| Stylist | Kriti Bapana |
| Category | tv show |
Read Also:-Teri Meri Doriyaann Serial 2023D
Star Cast/Real Name
Zee TV Guddan Tumse Na Ho Payega Full Star Cast, Roles, Real/Character Names, Actors, Actresses
Guddan Actor, Actress Real Names
Guddan Character Name/ Role Played
Kanika Mann
Guddan- The lead actress
Nishant Malkani
Akshat Jindal- The lead actor
Shweta Mahadik
Durga Jindal- Akshat's DIL
Rashmi Gupta
Saraswati Jindal- Akshat's DIL
Sehrish Ali
Laxmi Jindal- Akshat's DIL
Rehaan Roy
Parv- Saraswati's brother
Daljeet Soundh
Daadi- Akshat's mother
Achal Tankwal
Angad Jindal- Akshat's brother
Shrishti Mitra
Revati- Guddan's step sister
Story Line/Plot
The "Guddan Tumse Na Ho Payega" serial centers around Guddan's life. A significant twist occurs when she is compelled to marry a widower, Akshat Jindal, due to unfortunate circumstances. Guddan has a close bond with her father, but her step-mother constantly tries to belittle her. Meanwhile, Akshat agrees to a second marriage solely to fulfill his late wife's last wish.
In the Jindal house, Guddan receives support from her mother-in-law, but her daughters-in-law, Durga, Laxmi, and Saraswati, consistently create obstacles for Guddan. Over time, Guddan makes a special place in Akshat's life, and the couple shares a strong love bond. In the current storyline, Guddan and Akshat are working together to uncover the person responsible for attacking their daughter-in-law, Durga Jindal.
Check This:-Ek Duje Ke Vaaste 2 Serial 2023
Timing/Repeat Telecast
| | |
| --- | --- |
| Channel Name | Zee TV |
| Show Timings | Monday to Friday 8 pm |
| Running Time | 20-22 Minutes |
| Starting Date | 3 September 2018 |
| After Lockdown | 13 July 2020 |
| Repeat Telecast Time | 2:30am, 5:30am, 7:30am, 10am, 2am, 6pm (may Vary) |
| Language | Hindi |
| Country | India |
Read This:-Mann Ki Awaaz Pratigya 2 Serial 2023
How to Watch Guddan Tumse Na Ho Payega Serial On Zee5?
To watch "Guddan Tumse Na Ho Payega" on Zee5, follow these steps:
Visit the Zee5 website: Go to the official Zee5 website by entering "www.zee5.com" in your web browser's address bar.
Sign in or create an account: If you already have a Zee5 account, sign in with your username and password. If you don't have an account, you'll need to create one by clicking on the "Sign Up" or "Register" option. You may be required to provide your email address, create a password, and complete the registration process.
Search for the show: Use the search bar on the Zee5 website to look for "Guddan Tumse Na Ho Payega." Type the show's name in the search bar and press "Enter."
Select the show: Once you find the show in the search results, click on its title or thumbnail to access the show's page.
Start watching: On the show's page, you should see options to start watching the episodes. Click on the episode you want to watch, and it should begin playing.
Please keep in mind that access to content on Zee5 may require a subscription, and specific episodes or seasons may be restricted based on your subscription plan. Ensure that you have the appropriate subscription or access permissions to watch "Guddan Tumse Na Ho Payega" on Zee5.
FAQ'S
Which channel airs the TV serial Guddan Tumse Na Ho Payega?
Guddan Tumse Na Ho Payega is broadcast on Zee TV.
When does the show air on Zee TV?
The show is aired from Monday to Friday at 8 pm.
What is the typical running time of each episode of Guddan Tumse Na Ho Payega?
Each episode usually has a running time of 20-22 minutes.
Did the show experience any interruptions due to the COVID-19 lockdown?
Yes, the show was affected by the lockdown, and it resumed airing on July 13, 2020, after the lockdown period.
Related Posts:-
Tere Ishq Mein Ghayal Serial 2023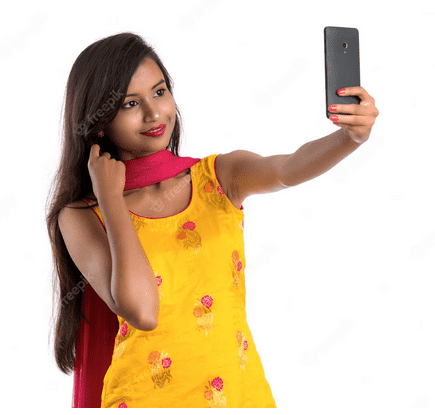 Monya is a 25-year-old site author with a Bachelor's degree in Architecture (B.Arch). While her academic background is in design, Monya's true passion lies in entertainment, particularly movies. As a site author, Monya focuses on creating engaging content related to movies and the entertainment industry. She is passionate about sharing her opinions and insights on the latest films, as well as exploring the history and evolution of cinema.