Naagin 4 (Colors TV) : TV Serial Cast, Story, Timings, Wiki, Cast Real Name, Starting Date and More
Naagin 4 is a serial of Colors television channel, which is going to air soon. The first teaser of the show was launched on September 29, 2019, which was put on her Instagram account by Ekta Kapoor. Before this show, 3 seasons of Naagin have been aired, in which Adaa Khan and Mouni Roy was seen playing the role of Naagin.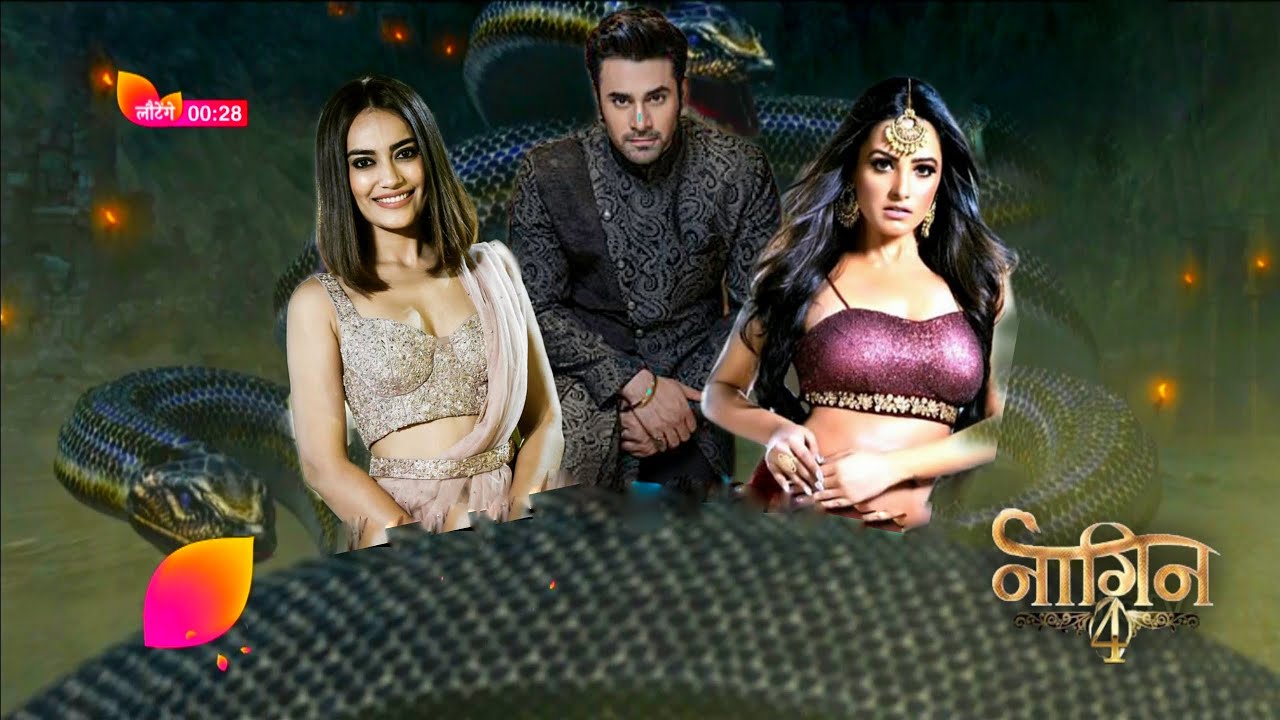 The most popular Indian Television drama is Naagin which is based on fantasy, romance, drama, and supernatural. The producer of the show is Ekta Kapoor and Shobha Kapoor and it is Colors Tv Production. The show broadcast under Production Company named Balaji Telefilms. The show broadcast on Colors Channel and has completed three seasons.
The story of drama serial, Naagin, based on revenge for love and protection of Naagmani which is a precious gem with magical powers. The story reflects the struggle of Ichchhadhari Naagins for avenge.
Plot
The story of Naagin 4 will also revolve around Nagamani like the last three seasons, but this time 2 actresses will be seen playing Naagin in this show. This fate of Nagakanya will be related to each other and it will seen doing conflict with each other.
According to a promo video, after 50 years, Shesha, Sumitra and Taamasi create a new Naagin, which also leads to the birth of a powerful and poisonous Naagin. So it shows that Nagrani (Shravani) is once again in danger.
Earlier the makers of the show wanted to launch the new season on September 2019 but because the crew members and creative team was working on the storyline and plot, it got delayed. As per the reports, the makers were finalizing the cast of the show which made them postpone the show launch to December 2019.
Schedule and Broadcasting
The show will broadcast on TV every weekend at 8pm. In case you missed the previous seasons, you can watch the previous seasons online. All the seasons 1, 2, 3 and now season 4 can be seen on Voot official website and app. You can download the app for your device from Apple Store or Play Store.

Time
The two promos released by Colors Channel have not stated the release date of the show but it is speculated that the show will be turned on air on Colors channel from November. The previous season of this show was ended in May this year. Stay connected with our website to get quick information about this show.
| | |
| --- | --- |
| Channel Name | Colors TV |
| Show Timings | Sat-Sun @ 8pm |
| Starting Date | 14 December 2019 |
| Repeat Telecast Time | Next Day in Noon |
Naagin Season 1
The first season of show Naagin released on November 1, 2015, on Colors TV. The season ends on June 5, 2016. The main characters of the serial are Mouni Roy, Arjun Bijlani, Adaa Khan, and Sudha Chandran. Naagin 4 will be more popular.
The story initiates with Ichchhadhari Naagins Shivanya and her cousin Shesha who are shape-shifting serpents. Shivanya's parents' worship Lord Shiva and they were murdered by five people when they were protecting the Naagmani. Shivanya decides to take revenge for her parent's death. She struggles to know about them and only see the picture of three criminals including Ankush, Viren, and Shailesh in her mother's eyes. Shivanya begins her aim of getting revenge by entering in Ankush's house as a maiden. Ritik, Ankush's son, a kind-hearted and loving person fall in love with Shivanya at first sight.
Shivanya agrees to marry Ritik for revenge. Later, she starts her avenge and kill Viren and Shailesh. Shesha discloses that Ankush's friend Suri was also involved in murder and then Shivanya and Shesha both killed Suri. During her stay in Ankush's house, Shivanya realizes that Ritik is a good person and she eventually falls in love with him. When Shesha came to know about this, she became disappointed and think that Shivanya will not be able to kill Ankush because he is Ritik's father.
Later, the fifth murderer revealed to be Yamini, Ritik's mother and truth also disclose that Ritik is Yamini's fraternal nephew. She with the help of Ankush kidnapped Ritik and his father, Sangram Singh because only they could touch the Naagmani. On the other hand, Shesha fall in love with Ritik. Yamini realizes that Shivanya and Shesha are Ichchhadhari Naagins, thus she uses Shesha and excites her to betray Shivanya. Shesha became Shivanya's enemy for Ritik and Naagmani. Shivanya kills Ankush and Ritik realize that Shivanya is a serpent. Yamini stabs Ritik with a knife but Shivanya saves his life with Naagmani. Knowing about the truth of Yamini, Ritik helps Shivanya to protect the Naagmani. Both consummate their marriage and Shivanya lost her powers. The only possible way to get Shivanya powers back is to kill either Ritik or his father Sangram Singh. Sangram Singh sacrifices his life and Shivanya gains her powers back. Both Shivanya and Ritik protect the Naagmani and Shivanya kill Yamini while Shesha is imprisoned by the Mahishmatis named Avantika and Vikram. The season came to end by revealing Shivanya being pregnant.
Naagin Season 2
The second season of Naagin broadcast on October 8, 2016, and came to its ending on June 25, 2017. The main characters of the show are Mouni Roy, Karanvir Bohra, Adaa Khan, Sudha Chandran, and Aashka Goradia.
After the three months of events of the 1st season, three months pregnant Shivanya give birth to a healthy baby girl named Shivangi. After the leap of 25 years, a widowed Shivanya struggle to protect Shivangi from being the Naagin. Both Shivanya and Shivangi looks alike and therefore some time people assume Shivangi as Shivanya. Shivanya came to know from a saint that she can only avoid Shivangi from becoming a Naagin if she gets married before turning to 25. Shivangi meets Rockey and they both started to like each other. Rockey, the adopted nephew of Yamini broke his engagement with Shesha.
Not knowing the relation between Rockey and Yamini, Shivanya fixes the marriage of Shivangi and Rockey. On the wedding day, Shivanya saw Shesha and Yamini and became frightened. Shesha, Yamini, Avantika, Kapalika, Vikram, Amar, Manav, and Nidhi kill guests including Shivangi's family. Shivanya helps Shivangi to run from the wedding place. Considering Shivanya as a Shivangi, they kill her. Yamini informs Rockey that Shivangi is dead and she blamed on dacoits. Rockey felt heartbroken while on the other side, Shivangi survives and came to know from a saint about the life of Shivanya. The saint tells her that only she can touch the Naagmani. Shivangi also saw faces of murderers in Shivanya's eyes and consider one of them as Rockey. In the efforts of committing suicide, she survives and become a Naagin. She decides to take revenge for her mother's death and also to protect the Naagmani.
After some days, Shivangi appears on the wedding day of Rockey and Shesha. Everyone was shocked to see her alive and Yamini agrees on the marriage of Rockey and Shivangi by convincing Shesha with great efforts. Both Yamini and Shesha agree because they knew that only Shivangi could touch the Naagmani. Later, Shivangi was attacked by the eighth murderer Nidhi but Rockey saves her. Shivangi also realizes that Rockey is innocent and not a murderer of her mother.
Shivangi kills all the murderers of Shivanya except Yamini and Shesha. They find out that Shivangi is a Naagin and she kills the partners of them. Shivangi set her target at Shesha and transform her into the statue. Yamini tries to escape but Shivangi kills her. Later, the truth discloses that Yamini, Mahendra (Rocky's father), Rocky's friend Tanya's family, Manjusha (Tanya's mother) and Ranveer (Tanya's father) murdered Ritik because they want the Naagmani. On the 27th birthday of Rockey, he transforms into an Icchadhari Naag. He helps Shivangi to take revenge for her father's death. After completing the revenge, Rockey unexplainably stabs Shivangi. Suddenly, Ritik appears and revealed to be alive. He says to Rockey that he did the right thing by killing Shivangi. The season ends with the death of Shivangi.
Naagin Season 3
The third popular season of Naagin released on June 2, 2018. The show came to its ending on May 26, 2019. The show is starred by Surbhi Jyoti, Anita Hassanandani, Pearl V Puri, Rajat Tokas and Rakshanda Khan.
The story initiates with Vikrant and Ruhi who are about to unite in relation to marriage after 100 hundred years but they are separated when attacked by a group of 6 boys containing Yuvi, Aadi, Karan, Rehaan, Daksh, and Rj. In fighting, they shot Vikrant with a gun and he died by falling from the cliff. Ruhi, the Naagrani, vows to take avenge of Vikrant's death and achieve a new face after great practice.
Ruhi as Bela enters into Sehgal's house where she was supposed to marry Yuvraj but at the time of marriage he went on missing and Bela married to Mahir. The innocent and kind-hearted Mahir fall in love with Bela. Bela considers Mahir as a killer because she saw the reflection of Mahir in Vikrant's eyes but later the truth discloses that Mahir is innocent. Bela kills the murderers with the help of her friend, Vishaka and the new task of protecting Naagmani was given to her. Bela defeats Jamini who want to gain powers by killing Bela. The truth discloses that Bela's mother who is a Naagrani is alive.
The distance between Bela and Mahir begins to decrease when eventually Vikrant enter in Sehgal's house. By transforming himself as Yuvi, he meets with Bela and shocked Bela later came to know that he is Vikrant. Bela's mother knew the intentions of Vikrant that he wants to become Naagraj and also want to get Naagmani. When she tried to tell Bela, Vikrant kills her and Mahir was blamed. But later, Bela realizes the truth. Mahir's mother, Sumitra, also the mother of Vikrant try to get Naagmani but Bela hide the Naagmani. Knowing about the weakness of Bela which is Mahir, Sumitra tries to kill Mahir and the whole family considered him dead. Mahir survived and again come to protect Bela.
When Mahir knows about the true identity of Bela as a Naagin, he does not go against him and help her to protect the Naagmani. Vikrant and Vishaka got married and help Bela in the protection of Naagmani. In their journey of protecting Naagmani, they face many problems. Mahanaagrani Shivangi helps Bela and Mahir to put the Naagmani on its right place.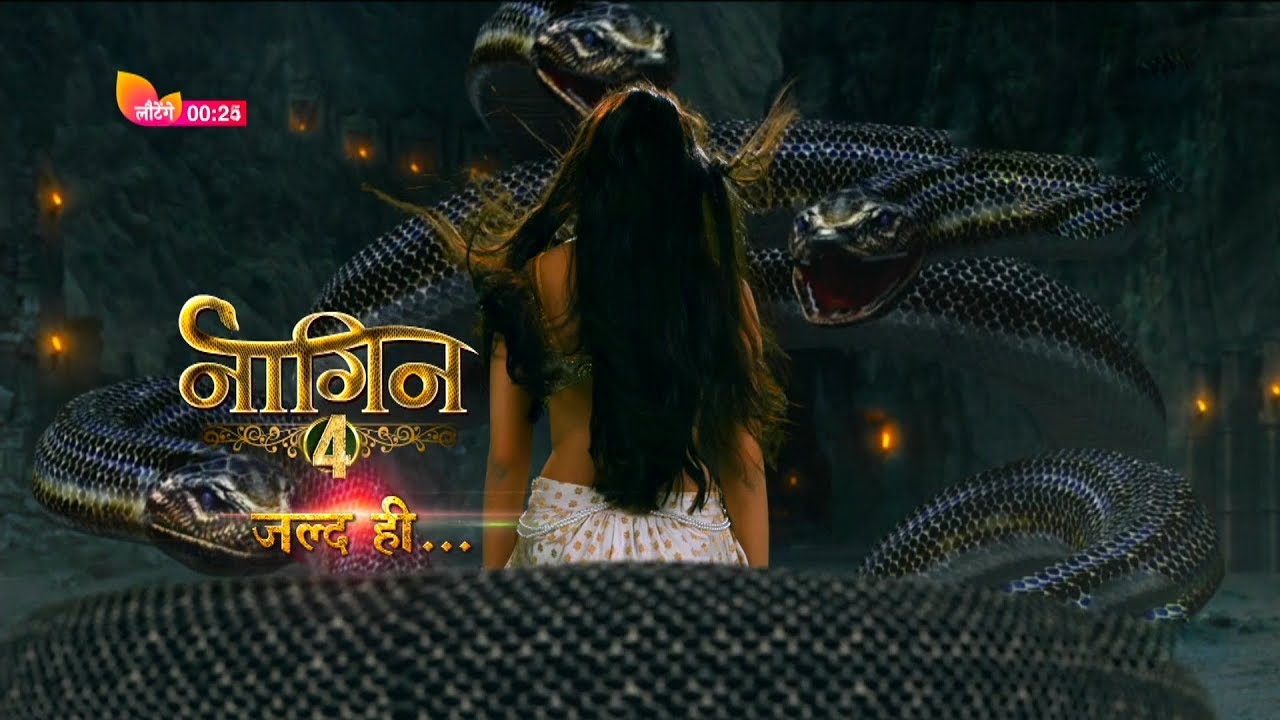 Naagin Season 4 Cast
the main leads played in the show are as follows:
Nia Sharma- Nia Sharma is one of the most glamourous television star who rose to fame with television serial Jamai Raja.
Jasmin Bhasin- Jasmin Bhasin has won everyone's heart with her innocent looks and acting skills. Over the time, she did many shows and made place for herself in the audience heart.
Vijayendra Kumeria- Vijayendra Kumeria is a known television star known for his work in Colors TV's serial "Udaan".
Shalin Bhanot- Shalin Bhanot is known for playing strong and negative rose. He rose to fame with for playing the role of "Duryodhana" in Indian series Suryaputra Karn.
Sayantani Ghosh-Sayantani Ghosh is a known face of television industry. She rose to fame or playing Amrita in Naaginn, Satyavati in the historical series Mahabharat and Nivedita Basu in Itna Karo Na Mujhe Pyaar.
Over all Cast
Mouni Roy – played her role as Shivanya and Mahanaagrani Shivangi.
Arjun Bijlani – performed his role as Prince Ritik Singh and King Sangram Singh.
Adaa Khan – performing her role in Naagin season 1 to 4 as Shesha, Ruchika, Takshika, and Ku-Sarpo ki raani.
Surbhi Jyoti – play her role in Naagin season 3 and 4 as Naagrani Ruhi (Bela)/ Naagrani Shraavani.
Pearl V Puri – performed in Naagin season 3 and 4 as Mahir Sehgal/ Mihir.
Anita Hassanandani – presented in Naagin season 3 and 4 as Vishakha aka Vish.
Rakshanda Khan – performed her role in Naagin season 3 and 4 as Nidhog Naagrani Sumitra.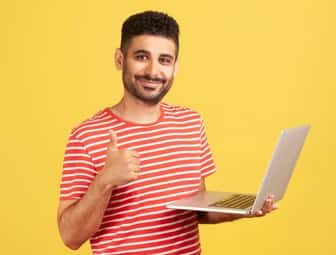 Wordsmith is a 30-year-old site administrator and coder with a Bachelor of Technology (B.Tech) degree. With a passion for technology and a natural aptitude for coding, Wordsmith has honed his skills in various programming languages and has extensive experience in developing websites and web applications.