Khelna Bari Serial – "Khelna Bari" is an Indian Bengali TV serial that aired on Zee Bangla. The show features Aratrika Maity and Biswajit Ghosh in the lead roles. It is a comedy drama produced by Zee Bangla Production House and directed by Rajendra Prasad Das. The story is written by Souvik Chakraborty, with Shaswati Ghosh handling the screenplay. The serial's cinematography is by Biswajit Mitra, and Jesus Nath serves as the editor.
"Khelna Bari" is a lighthearted show that premiered on May 16, 2022, on Zee Bangla. The storyline revolves around Mitul, who has a passion for crafting dolls from mud and clay. She has a special bond with a child named Googly, whom she raises as her own daughter.
The serial offers a dose of comedy and drama, with Aratrika Maity and Biswajit Ghosh taking on the lead roles. For more details about the cast, story, and show timings, viewers can refer to the show's wiki and real names on Zee Bangla's official sources.
Khelna Bari Serial 2023
"Khelna Bari" is a delightful Bengali TV serial that first graced screens in 2022 on Zee Bangla. The show has since become a beloved part of the entertainment landscape. Featuring Aratrika Maity and Biswajit Ghosh in the lead roles, it is a comedy drama that brings humor and warmth to the audience. The storyline introduces us to Mitul, a character with a unique passion for crafting dolls from mud and clay. Her life takes an interesting turn as she raises a child named Googly as her own daughter, setting the stage for a heartwarming and entertaining journey.
The show's blend of comedy and drama, coupled with the talented performances of its lead actors, has resonated with viewers. As the serial continues to captivate audiences, it promises to be a source of laughter, emotion, and engaging storytelling in the year 2023, further solidifying its place as a favorite among Zee Bangla's offerings.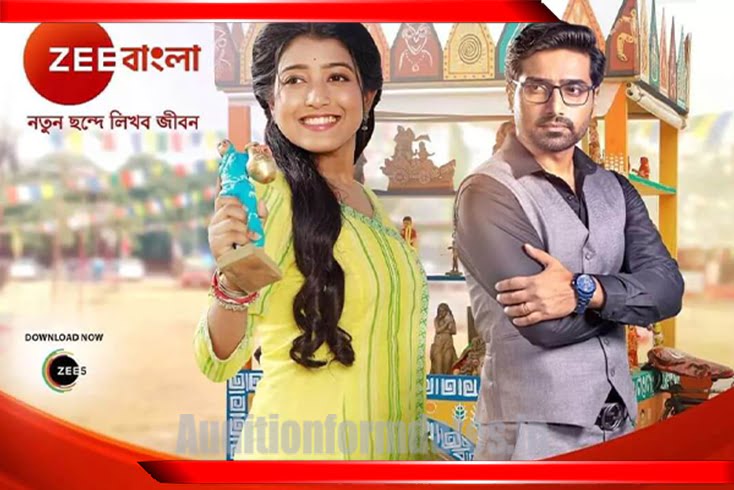 Khelna Bari Zee Bangla Serial Overview
Serial Name
Khelna Bari
Serial Name In Bengali
খেলনা বাড়ি
Channel
Zee Bangla
Main Cast
Aratrika Maity
Biswajit Ghosh
Release Date
16 May 2022
Time Slot
10:00 PM (Mon-Fri)
Category
tv show
Star Cast/Real Name
Aratrika Maity as Mitul Paul Lahiri
Biswajit Ghosh as Indrajit Lahiri aka Indra
Indrani Bhattacharyya as Sohag Lahiri aka Googly
Saptarshi Basu Roy Chowdhury as Ador Lahiri aka Shiva
Ashmita Chakraborty as Kothakoli Chakraborty aka Koli aka Koli
Neil Chatterjee as Arkadip Chakraborty aka Arka
Rishav Chakraborty as Subhajit Lahiri aka Subho
Mishmee Das as Antara
Sayantan Shaan Sarkar as Ronojit Lahiri aka Rono
Swagata Sen as Simantini Lahiri aka Simi
Piyali Sasmal as Alokananda Mitra Lahiri aka Aloka
Bristi Roy as Sristi
Ayendri Lavnia Roy as Anuradha Apte
Lopamudra Sinha as Swarnali
Mayna Banerjee as Susmita aka Sumi
Surojit Bandyopadhyay as Pulok
Mahi Singh as Young Sohag Lahiri aka Googly
Anuradha Roy as Konika Lahiri
Samir Biswas as Debkumar Lahiri
Sohan Bandhopadhyay as Sushovon Lahiri
Nondini Chatterjee as Debjani Lahiri
Anindya Chakrabarti as Palash
Amitava Das as Anirban
Avijit Deb Roy as Swapan Roy
Riya Ganguly as Mohini Roy
Tanusree Goswami as Sudensna
Subhosree Chakraborty as Rajashree
Suparna Patra as Sohini
Raima Sengupta as Sreetama Chowdhury
Sanjoy Basu as Dr. Shubobrata
Sabuj Barddhan as Sanchayan Chowdhury
Ankusree Maity as Monjusha Chowdhury
Animesh Bhaduri as Subrata Chowdhury
Rayati Bhattacharya as Manaroma Chowdhury
Siddhartha Ghosh as Supratip Chowdhury
Oliva Bhattacharya as Chandrani Chowdhury
Gulshanara Khatun as Rajani
Mosumi Kar Chatterjee as Ashima Sen
Sakti Kumar
Puja
Ikk Kudi Punjab Di Serial 2023
Story Line
The story of Mitul unfolds with a unique charm and a strong-willed spirit. Her love for crafting dolls from mud and clay is a testament to her artistic soul. Her life takes an unexpected turn when she becomes the caregiver of a child named Googly, demonstrating her boundless love and compassion.
However, a significant plot twist occurs when Mitul crosses paths with Indrajit Lahiri, a prominent real estate businessman. As they spend more time together, a blossoming romance develops between them, adding a layer of love and complexity to the storyline.
Yet, the story takes a dramatic turn when Mitul, deeply connected to her house and land, staunchly opposes Indra's intentions to use her property for his business endeavors. This conflict sets the stage for intriguing twists and turns, as Mitul's unwavering determination to protect her home clashes with Indra's professional ambitions. As the narrative unfolds, viewers are taken on a journey filled with emotions, love, and the compelling question of whether their relationship can withstand the challenges that lie ahead.
Timing & Repeat Telecast Timing
| | |
| --- | --- |
| Channel | |
| Show Timings | |
| Repeat Telecast Time | |
| Running Time | |
| Starting Date | 16 May 2022 |
| Final Episode | |
How to Watch Khelna Bari Serial On Zee5?
To watch the "Khelna Bari" serial on Zee5, you can follow these steps:
Subscribe to Zee5: Make sure you have a subscription to Zee5. If you don't have one, you may need to sign up for a Zee5 subscription.
Visit Zee5 Website or App: Go to the Zee5 website (www.zee5.com) or open the Zee5 mobile app on your smartphone or tablet.
Search for "Khelna Bari": In the search bar, type "Khelna Bari" and hit enter or search. This should lead you to the show's page.
Select the Show: Click on the show's title "Khelna Bari" when you find it in the search results.
Start Watching: You should be able to start watching the episodes of "Khelna Bari" on Zee5.
Please note that the availability of the show on Zee5 may vary depending on your location and the subscription plan you have. Make sure to check the Zee5 website or app for the most up-to-date information regarding the show's availability and any specific requirements for access.
Conclusion
In conclusion, watching the "Khelna Bari" serial on Zee5 is a straightforward process. By having a Zee5 subscription, you can access the show through their website or mobile app. Simply search for the show, select it, and start enjoying the episodes. Keep in mind that availability may vary depending on your location and subscription plan. Enjoy your viewing experience of this charming Bengali TV serial on Zee5!
FAQ'S
What is Khelna Bari, and where can I watch it?
Khelna Bari is an Indian Bengali TV serial that airs on Zee Bangla. You can watch it on Zee Bangla's television channel or through their official streaming platform.
Who are the lead actors in Khelna Bari?
Aratrika Maity and Biswajit Ghosh take on the lead roles in the show.
What genre does Khelna Bari belong to?
Khelna Bari is a comedy drama, offering a lighthearted and entertaining narrative.
What is the central theme of Khelna Bari?
The storyline of Khelna Bari revolves around Mitul, who has a unique passion for creating dolls from mud and clay, and her special bond with a child named Googly, whom she raises as her own daughter.
Related Posts:-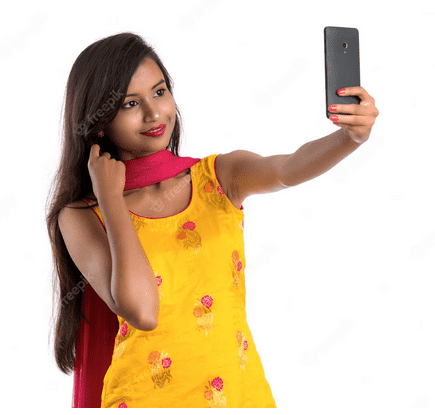 Monya is a 25-year-old site author with a Bachelor's degree in Architecture (B.Arch). While her academic background is in design, Monya's true passion lies in entertainment, particularly movies. As a site author, Monya focuses on creating engaging content related to movies and the entertainment industry. She is passionate about sharing her opinions and insights on the latest films, as well as exploring the history and evolution of cinema.