Vanshaj Serial – This article provides detailed information about the Sony SAB TV serial "Vanshaj." It covers various aspects of the show, including the cast, Sony TV, new show details, telecast times, episodes, achievements, awards, photos, videos, and more. "Vanshaj" is a Hindi serial airing on Sony SAB TV. It tells the story of two individuals who cross paths and come together in marriage. You can watch this serial on Sony SAB TV and the Sony Liv app.
The cast of "Vanshaj" includes actors like Anjali Tatrari, Mahir Pandhi, Puneet Ishar, Gireesh Sahdev, Gurdip Punj, and Parinitaa Seth. The show is produced by Siddharth Kumar Tewary and is presented under the banner of Swastik Productions. It's scheduled to be broadcast on Sony SAB TV starting on June 12, 2023.
Vanshaj Serial 2023
Sony Sab is set to launch a new show called "Vanshaj," produced by Siddharth Kumar Tewary under the renowned Swastik Production banner, known for its high-budget productions. The show's storyline is said to draw inspiration from the Hollywood series "Succession" and will have a political angle. Mahir Pandhi, a former model who made his acting debut in the MX Player series "Pawan & Pooja" and appeared in Alt Balaji's "Bebaakee," has been cast as the main lead in "Vanshaj."
Anjali Tatrari, known for her role as Varun Badola's daughter in the serial "Mere Dad Ki Dulhan," is also part of the cast. Additionally, "Vanshaj" boasts a talented ensemble, including actors Puneet Ishar, Gurpreet Kunj, Girish Sehdev, and Kavita Kapoor.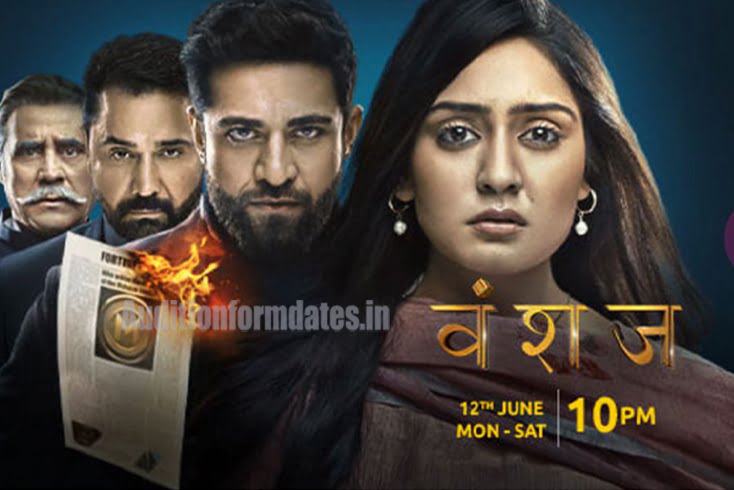 Vanshaj Serial Overview
Television Show
Vanshaj
Genre
Drama
Season
1
Language
Hindi
Country
India
Start Date
12 June 2023
Day
Monday to Friday
Time
8:30 pm
Repeat Telecast Time
12 am, 1:25 am, 2:35 am, 5 am, 9:30 am
Running Time
20 min – 22 min
Channel
Sony SAB
Online
Sony Liv
Production House
Swastik Productions
Director

Omdoliya
Karanjeet Saluja

Cinematography
Aman Chauhan
Producer
Nitin Mathura Gupta
Category
tv show
Read Also:-Sasural Simar Ka 2 Serial 2023
Star Cast
| | |
| --- | --- |
| Real Name | Role |
| Anjali Tatrari | Yuvika Mahajan |
| Puneet Issar | Bhanu Pratap Mahajan |
| Kavita Kapoor | Shobhna Mahajan |
| Gireesh Sahdev | Dhanraj Mahajan |
| Gurdeep Kohli |  Bhoomi Mahajan |
| Akshay Anand |  Premraj Mahajan |
| Aliraza Namdar |  Vidur Bhardwaj |
| Parinita Seth |  Gargi Mahajan |
| Mahir Pandhi |  Digvijay Mahajan |
| Mohit Kumar | Neil |
Story Line
Sony Sab's upcoming show "Vanshaj" draws inspiration from the Hollywood series "Succession" while also embracing Indian culture. The series features talented actors like Mahir Pandhi, Anjali Tatrari, Puneet Ishar, Kavita Kapoor, Girish Sachdev, and Gurpreet Kunj, who will bring depth to the storyline with their seasoned performances.
The plot revolves around Mr. Mahajan, a wealthy tycoon, who plans to pass on his vast empire to the Mahajan family's son. He makes this announcement in a press conference, emphasizing the young heir's readiness to assume the role. However, Yuvika Premraj Mahajan, a member of the same family, interrupts the press conference to assert that the Mahajan company should be led by someone with the necessary capabilities. The story of "Vanshaj" will soon unfold as the show premieres exclusively on Sab TV. Stay tuned for more details!
Check This:-Vadinamma Serial 2023
Timing/Repeat Telecast Time 
Monday to Friday at 10.00 PM
Genre: Drama
Language: Hindi
Channel: Sony SAB
How to Watch Vanshaj Serial On Sony SAB?
To watch the serial "Vanshaj" on Sony SAB, you can follow these steps:
Television: If you have a cable or satellite TV subscription, you can tune in to Sony SAB at the scheduled airtime for "Vanshaj." Check your TV guide or contact your service provider to find the channel and airtime.
Sony Liv App: Sony SAB often provides the option to stream their shows on their official app, Sony Liv. You can download the Sony Liv app on your smartphone or tablet. Look for "Vanshaj" in the list of available shows and episodes.
Online Streaming Platforms: Sony SAB shows may also be available on other online streaming platforms like YouTube or third-party streaming services. Search for "Vanshaj Sony SAB" on these platforms to see if they have the series.
Catch-up TV Services: Many TV channels offer catch-up services where you can watch previously aired episodes. Check if Sony SAB provides a catch-up service on their website or app.
Subscription Services: Some episodes or seasons of Sony SAB shows may be available on subscription-based streaming platforms like Amazon Prime Video or Netflix. Check these platforms for access to "Vanshaj."
Social Media: Sony SAB may also share clips or episodes on their official social media channels, such as Facebook and Instagram. Keep an eye on their social media pages for updates and video content.
Read This:-Sasirekha Parinayam Serial 2023
Conclusion
In conclusion, watching the serial "Vanshaj" on Sony SAB can be done through various methods. You can enjoy it on television if you have a cable or satellite TV subscription by checking the channel and airtime. Alternatively, you can use the Sony Liv app to stream the show on your smartphone or tablet. Keep an eye out for official platforms like YouTube and third-party streaming services, as they may offer "Vanshaj" episodes. Sony SAB's catch-up services on their website or app can be helpful if you miss an episode.
For additional availability, consider checking subscription-based streaming platforms like Amazon Prime Video or Netflix. Sony SAB may also share clips and episodes on their social media channels. Remember that the availability of "Vanshaj" may vary by location and agreements, so it's a good idea to consult the official Sony SAB website or app for the latest information on how to access the series. Enjoy watching!
FAQ'S
What is the genre of the TV show Vanshaj?
Vanshaj is a drama series.
How many seasons of Vanshaj are there?
Vanshaj is currently in its first season.
In which language is the show Vanshaj presented?
The show is presented in the Hindi language.
Which country is the TV show Vanshaj produced in?
Vanshaj is produced in India.
When does Vanshaj start airing?
Vanshaj is set to premiere on June 12, 2023.
Related Posts:-
Sasural Genda Phool 2 Serial 2023
Vighnaharta Ganesh Serial 2023
Yashomati Maiya Ke Nandlala Serial 2023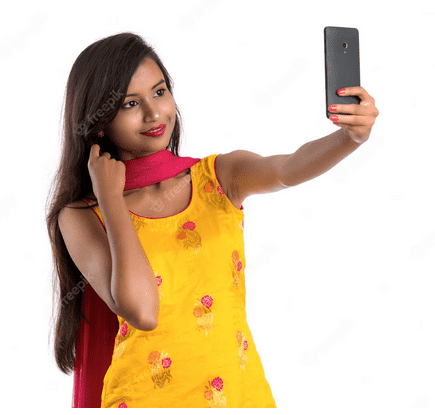 Monya is a 25-year-old site author with a Bachelor's degree in Architecture (B.Arch). While her academic background is in design, Monya's true passion lies in entertainment, particularly movies. As a site author, Monya focuses on creating engaging content related to movies and the entertainment industry. She is passionate about sharing her opinions and insights on the latest films, as well as exploring the history and evolution of cinema.