Channa Mereya Serial – This article provides comprehensive information about the Star Bharat TV serial "Channa Mereya." It includes details such as the cast names, start date, airing time, new show, and other relevant information. You can find details about the show's telecast schedule, cast members with photos, episodes, production team, achievements, awards, photos, videos, songs, promos, trailers, gossip, news, and more. It's your one-stop source for all things related to this upcoming TV series.
Channa Mereya Serial 2023
"Channa Mereya" is an eagerly anticipated television serial set to grace screens in 2023. This upcoming show on Star Bharat has generated considerable buzz, drawing the attention of viewers eager for captivating storytelling. While specific details about the cast, plot, and other elements may still be under wraps, the anticipation for "Channa Mereya" is palpable. As the release date approaches, viewers can look forward to immersing themselves in the world of this promising serial, eagerly awaiting the unveiling of its characters, storyline, and the unique narrative it aims to deliver. Stay tuned for more updates on what "Channa Mereya" has in store for its audience in 2023.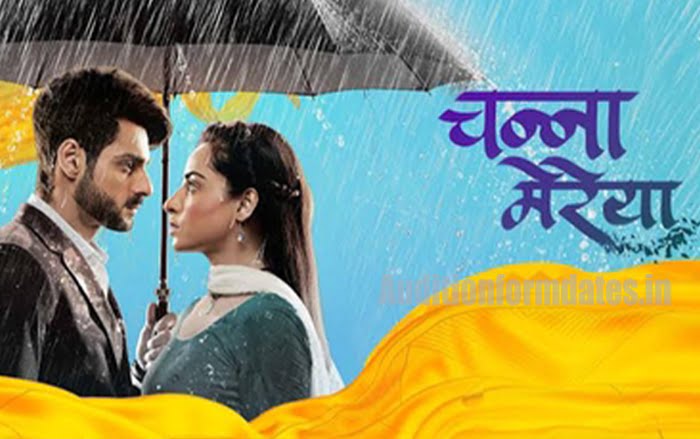 Channa Mereya Serial Overview
Name
Channa Mereya
Main Cast
Karan Wahi
Niyati Fatnani
Genre
Romance Drama
Story Adoption
Mamta Patnaik
Director
Rahib Siddiqui
Producer
Mamta Patnaik
Yash Patnaik
Story
Farhan Salaruddin
Screenplay
Utkarsh Naithani
DoP
Satish Shetty
Category
tv show
Star Cast/Real Name
| | | |
| --- | --- | --- |
| Sr No | Real Name | Roll Name |
| 1 | Karan Wahi | Aditya Raj Singh |
| 2 | Niyati Fatnani | Ginni |
| 3 | Kanwalpreet Singh | Goldie ( Ginni's brother) |
| 4 | Harpal Singh Sokhi | Khushwant ( Ginni's father) |
| 5 | Shakti Anand | Ambar Singh ( Aditya's father) |
| 6 | Shardul Pandit | |
| 7 | Swaranim Neema | |
| 8 | Puneet Issar | Rajwant Singh ( Aditya's Grandfather) |
| 9 | Vishavpreet Kaur | Sukhpreet Kaur ( Aditya's stepmother) |
| 10 | Ashish Kaul | |
| 11 | Jasleen Singh | |
| 12 | | |
| 13 | Aanya Rawal | |
| 14 | Aashi Mickey | |
| 15 | | |
| 16 | Sanjana | |
| 17 | Dhriti Goenka | |
| 18 | | |
| 19 | Mamta Verma | |
| 20 | Sonika Gill | |
Crew
| | |
| --- | --- |
| Producer | Mamta Patnaik, Yash Patnaik |
| Directed by | |
| Composer | |
| Concept | |
| Screenplay | |
| Story | |
| Production House | |
| Dialogue | |
| Editor | |
Channa Mereya Serial Story & Plot:
Star Bharat is set to delight its viewers once again with a new show called "Channa Mereya." Although the serial is named after the famous Bollywood song, its storyline is entirely unique. This upcoming program promises to be a source of entertainment for the audience. The show features actor Karan Wahi in the role of Aditya, who aspires to become one of the world's top caterers. Niyati Fatnani, another prominent cast member, plays the character of Ginni, a spirited girl who runs a Dhaba in Amritsar with her family.
The story unfolds in the vibrant setting of Punjab, focusing on Karan Wahi's character, a wealthy businessman, and Niyati Fatnani's character, Ginni, a diligent and compassionate Dhaba owner. Ginni's Dhaba is not just a business; it's a heartfelt commitment to her family, including her younger siblings. For Ginni, the Dhaba represents an emotion, and she believes that the love she puts into her food cannot be bought. The narrative revolves around the clash between the male lead character, who aims to acquire Ginni's Dhaba for his business plans, and Ginni, who fiercely guards her cherished establishment. However, as the story unfolds, unexpected feelings begin to surface, leading to a captivating tale of love and conflict.
How to Watch Channa Mereya Serial On Hotstar?
However, you can follow these general steps to check if the show is available on Hotstar:
Visit the Hotstar Website or App: Go to the official Hotstar website (www.hotstar.com) or open the Hotstar mobile app on your device.
Search for "Channa Mereya": Use the search bar within the Hotstar platform and type in "Channa Mereya." Press Enter or tap the search icon.
Check the Results: Review the search results to see if the show "Channa Mereya" is listed. If it's available, you should see it in the search results.
Select the Show: Click or tap on the show's title to access its page and see if the episodes are available for streaming.
Subscription: Be aware that Hotstar offers both free and premium subscription plans. Some content, especially the latest episodes of certain shows, may require a premium subscription.
Availability: Keep in mind that content availability on streaming platforms can change, and it may vary by region. If "Channa Mereya" is not available on Hotstar, you might want to explore other platforms or check back on Hotstar periodically to see if it becomes available.
Meet Serial 2023, Zee Tv, Star Cast
Timing & Repeat Telecast Timing
The first episode of the show was aired on  5 July 2022. It is telecast from Monday to Saturday at 7 pm on the Star Bharat channel. Besides, you can watch the serial anytime on the Disney Plus Hotstar app.
| | |
| --- | --- |
| Channel | |
| Show Timings | |
| Repeat Telecast Time | |
| Running Time | |
| Starting Date | 5 July 2022 |
| Final Episode | |
Conclusion
In conclusion, to watch the serial "Channa Mereya" on Hotstar, you can visit the Hotstar website or use the Hotstar mobile app and search for the show. Keep in mind that content availability may vary by region and subscription plan, so ensure you have the appropriate subscription to access the show. If the show is not currently available on Hotstar, consider exploring other streaming platforms or periodically checking Hotstar for updates on its availability. Enjoy watching "Channa Mereya"!
FAQ'S
What is the story of Channa Mereya serial?
Adityaraj Singh, an NRI with dreams of becoming a successful hotelier, faces family pressures. His life takes an exciting twist when he crosses paths with Ginni Garewal, a talented rural chef.
Who is the producer of Channa Mereya serial?
Created by Beyond Dreams Entertainment and featuring Niyati Fatnani and Karan Wahi, the show concluded on November 12, 2022.
Who is the real name of Ginni in Channa Mereya?
Actress Niyati Fatnani, who plays Ginni in Channa Mereya, is receiving high praise for her performance, and her fans have started a trend with the hashtag ginni. Niyati Fatnani has earned a strong following and is now among the most beloved actresses on television.
Related Posts:-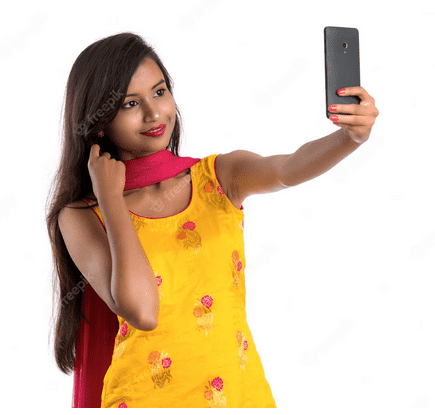 Monya is a 25-year-old site author with a Bachelor's degree in Architecture (B.Arch). While her academic background is in design, Monya's true passion lies in entertainment, particularly movies. As a site author, Monya focuses on creating engaging content related to movies and the entertainment industry. She is passionate about sharing her opinions and insights on the latest films, as well as exploring the history and evolution of cinema.