Pashminna Dhaage Mohabbat Ke Serial – "Pashmina (पश्मीना) Dhaage Mohabbat Ke is a Hindi-language serial set to stream soon on Sony SAB TV, scheduled for release in October 2023. The show's story is written by Nikita Dhond, directed by Vikram Labhe, and produced by Siddharth P. Malhotra and Sapna Malhotra under Alchemy Films Private Limited. This romantic drama series features Nishant Singh Malkani and Isha Sharma in lead roles, with Gauri Pradhan Tejwani, Rakesh Paul, Angad Hasija, and Hiten Tejwani in supporting roles. All episodes can also be found on the official OTT platform Sony LIV. For more detailed information, check out this article on Sab TV Serial Pashmina, including its cast, crew, story, plot, release date, actor and actress real names, written episodes, spoilers, written updates, and OTT platform details."
Pashminna Dhaage Mohabbat Ke Serial 2023
"Pashmina – Dhaage Mohabbat Ke," the eagerly anticipated 2023 Hindi serial, promises to be a captivating addition to the world of Indian television. Set to grace the screens of Sony SAB TV in October 2023, this romantic drama series weaves a tale of love and passion. With a compelling story penned by Nikita Dhond and skillful direction by Vikram Labhe, the show is brought to life by the production prowess of Siddharth P. Malhotra and Sapna Malhotra under Alchemy Films Private Limited.
Starring the talented Nishant Singh Malkani and Isha Sharma in lead roles, supported by a stellar cast including Gauri Pradhan Tejwani, Rakesh Paul, Angad Hasija, and Hiten Tejwani, "Pashmina" promises to enthrall audiences with its gripping narrative and remarkable performances. For those who can't catch it on TV, all episodes will be available for streaming on the official OTT platform Sony LIV, ensuring that viewers won't miss a moment of this enchanting story.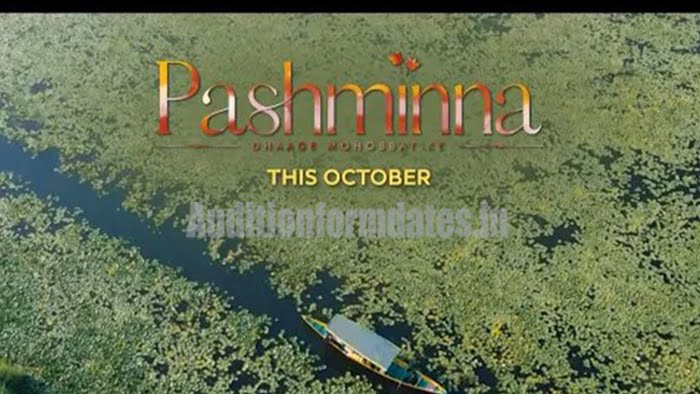 Pashminna – Dhaage Mohabbat Ke Serial Overview
| Show | Pashminna (Dhaage Mohabbat Ke)  |
| --- | --- |
| Genre | Romantic-Drama |
| Start date  | October 2023 |
| Cast | Nishant Singh Malkani, Isha Sharma, Hiten Tejwani, Gauri Pradhan Tejwani, Kanika kapur, Rakesh Paul |
| Time | Monday to Saturday at 9:30 PM |
| Running Time  | 20-22 Minutes |
| Language  | Hindi |
| Country | India |
| Directed by | Vikram Labhe |
| Category | tv show |
| TV channel  | Sony SAB |
| OTT Platform | Sony Liv |
Kavya – Ek Jazba Ek Junoon Serial 2023
Pashmina Serial Cast/ Real Name
Complete cast details of Pashmina cast list, Actor, Actress Name, Real name, wiki, biography details.
Nishant Singh Malkani as Raghav Kaul
Isha Sharma as Pashminna Suri
Gauri Pradhan Tejwani as
Hiten Tejwani
Kanikka Kapur
Rakesh Paul
Angad Hasija
Rudrakaal Serial 2023, Star Plus TV Timing
Storyline
"Pashminna," set against the picturesque backdrop of Kashmir, unfolds its tale amidst the stunning locales of Srinagar and Gulmarg. Against this breathtaking canvas, the series narrates the journey of a beautiful young woman with dreams of crafting her very own love story. In the heart of this mesmerizing region, her aspirations and desires take center stage, making "Pashminna" not just a captivating drama but also a visual feast that immerses viewers in the enchanting landscapes of Kashmir, as it weaves a narrative of love, ambition, and the pursuit of one's dreams.
How Can I Watch Pashminna – Dhaage Mohabbat Ke Serial On Sony Liv?
To watch the "Pashminna – Dhaage Mohabbat Ke" serial on Sony Liv, you can follow these steps:
Subscription: Ensure you have a subscription to Sony Liv. If you don't have one, you may need to sign up for a premium subscription, which usually comes with a free trial period.
Log In: Log in to your Sony Liv account using your credentials (username and password). If you don't have an account, you'll need to create one during the sign-up process.
Search: Use the search bar on the Sony Liv platform to look for "Pashminna – Dhaage Mohabbat Ke."
Access: Once you find the show, click on it to access the episodes. If the show is currently being aired, you may have to wait until the release date specified in the show's schedule.
Watch: Start watching the episodes of "Pashminna" at your convenience. You can usually stream them on-demand, and some episodes may be available for download as well.
Please note that the availability and accessibility of specific shows may vary by region and over time, so make sure your subscription includes access to the content you're interested in. Also, ensure that your internet connection is stable for smooth streaming.
Timing & Repeat Telecast Timing
Sony SAB has already release the serial trailer on its YT channel. However, the official release date hasn't been declare yet. Still, now, Pashminna serial will be release on the Sony SAB channel and stream on the Sony Liv OTT Platform.
| | |
| --- | --- |
| Show Timings | Update Soon |
| Show Days | Update Soon |
Conclusion
In conclusion, "Pashminna – Dhaage Mohabbat Ke" is an eagerly await Hindi serial set against the breathtaking backdrop of Kashmir, featuring a compelling story of love and ambition. With its scenic locations in Srinagar and Gulmarg, the series promises to transport viewers to the mesmerizing landscapes of the region.
To enjoy this captivating drama, viewers can watch it on Sony Liv by subscribing to the platform, logging in, and searching for the show. As the story unfolds, it offers not only engaging entertainment but also a visual treat that immerses audiences in the charm of Kashmir while exploring themes of love, dreams, and the pursuit of one's own narrative.
FAQ'S
When will Pashminna Dhaage Mohabbat Ke be available for streaming on Sony Liv?
The show is schedule to be release in October 2023, but the exact release date may vary. Please check Sony Liv for the most up-to-date information.
Do I need a subscription to Sony Liv to watch Pashminna?
Yes, you will likely need a subscription to Sony Liv to access and watch Pashminna. Sony Liv typically offers both free and premium subscription options, so you may need to subscribe to the premium tier for full access.
Can I watch Pashminna for free on Sony Liv?
Some content on Sony Liv is available for free, but premium shows like Pashminna often require a subscription. Check Sony Liv's official website or app for information on their current subscription plans and any free trial offers.
Is Pashminna Dhaage Mohabbat Ke available for download on Sony Liv?
Sony Liv often offers the option to download episodes for offline viewing, but availability may vary. Check the platform's features to see if download is support for this show.
Related Posts:-
Nazar 3 Serial 2023, Star Plus TV Timing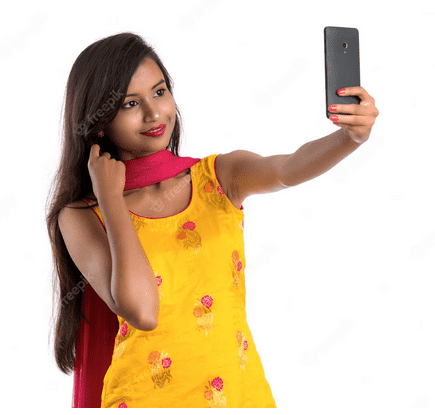 Monya is a 25-year-old site author with a Bachelor's degree in Architecture (B.Arch). While her academic background is in design, Monya's true passion lies in entertainment, particularly movies. As a site author, Monya focuses on creating engaging content related to movies and the entertainment industry. She is passionate about sharing her opinions and insights on the latest films, as well as exploring the history and evolution of cinema.