Saath Nibhaana Saathiya Season 2 serial – "Saath Nibhaana Saathiya 2" is an Indian television show produced by Rashmi Sharma Telefilms. It stars Harsh Nagar and Sneha Jain in the lead roles and had its second season released on 19 October 2020. The first season gained popularity during the COVID-19 lockdown, especially after Yashraj Mukhate's meme video 'Rasode Me Kaun Tha' went viral. Due to this, Rashmi Sharma and Star Plus decided to make a second season, retaining the star cast from the first season, including Devoleena Bhattacharjee, Mohammad Nazim, Rupal Patel, and Vandhana Vittlanee
Saath Nibhaana Saathiya Season 2 serial 2023
Star Plus is back with the second season of "Saath Nibhana Saathiya" (SNS 2 or साथ निभाना साथिया 2), produced by Rashmi Sharma under Rashmi Sharma Telefilms. The first season of the show received immense love and high ratings from its devoted fans. One of the dialogues from the show, "Rasode Mein Kaun Tha," recently went viral on various social media platforms. Fans of "Saath Nibhana Saathiya" are eagerly anticipating the new season, which will feature a mix of new and returning characters from the first season.
In the second season, iconic characters like Gopi Bahu, Kokila Modi, and Ahem are making a comeback. Devoleena Bhattacharjee portrays the role of Gopi Modi, while Mohammed Nazim reprises the character of Ahem Modi. Star Plus has released a promo featuring Gopi Bahu discussing Gehna, and it has been revealed that Gehna's character will be played by Sneha Jain. She has a background in Gujarati serials and theatre. Harsh Nagar will play the male lead role of Anant, and he has previously appeared in various TV serials.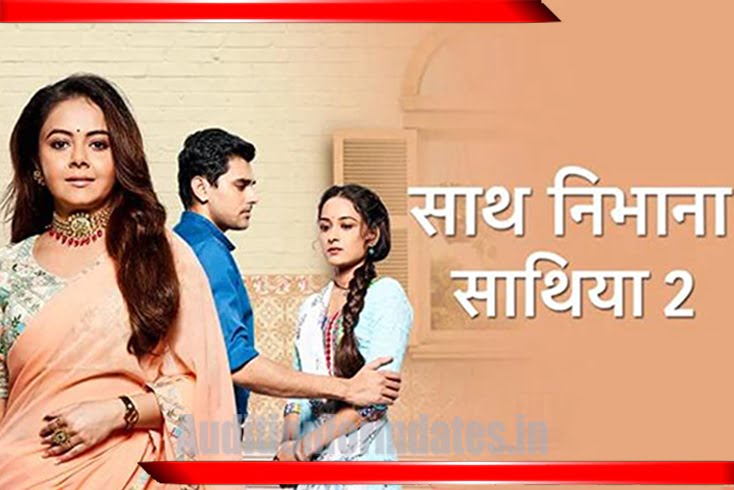 Saath Nibhaana Saathiya Season 2 serial Overview
Name
Saath Nibhaana Saathiya Season 2
Main Cast
Harsh Nagar and Sneha Jain
Genre
Drama
Producer
Rashmi Sharma and Pawan Kumar
Director
Pawan Kumar Marut
Concept
Sushanto Das
Creative Director
Rashmi Sharma
Story and Screenplay
Nikita Dhond
Garima Dimri
Dialogue
Rekha Modi
Editor
Suraj Singh
DoP
Danny
Creative Head
Sanyukta Sharma
Supervising Producer
Guddu Jha
Series Director
Pawan Kumar Marut
Production Head
Akhilesh Singh
Category
tv show
Saath Nibhaana Saathiya 2 Serial Cast/Real Name
Harsh Nagar: as Anant Desai
Sneha Jain: as Gehna Patel Desai
Aliraza Namdar: as Praful Desai (Anant's Father)
Anuradha Kanabar: as Jamna Desai (Anant's Mother)
Jay Pathak: as Pankaj Desai (Anant's Brother)
Akanksha Juneja: as Kanak Desai (Pankaj's Wife)
Prakash Waghela: as Chetan Desai (Anant's Brother)
Nadia Himani: as  Hema Desai (Chetan's Wife)
Manas Adhiya: as Sagar Majethia (Hema's Brother)
Aarifa Siddiqui: as Saachi Desai (Hema & Chetan's Daughter)
Ashar Khan: as Piyush Desai (Hema & Chetan's Son)
Hardika Joshi: as Hiral Parekh (Anant's elder sister)
Ankur Panchal: as Sapan Kumar Parekh (Hiral's husband)
Jinal Jain: as Tiya Desai (Anant's Younger sister)
Prachi Bisht: as Tannu/Tanushree Parekh (Hiral &Sapan's Daughter)
Krutika Desai: as Radhika Deshmukh (Anant's ex-fiance)
Hitesh Dave: as Paresh Desai (Praful's younger brother)
Khyati Vaghela: as Mayuri (Hansa's Daughter-in-law)
Devoleena Bhattacharjee: as Gopi Jaggi Modi.
Mohammad Nazim: as Ahem Modi/ Jaggi Modi
Rupal Patel: as Kokila Parag Modi
Story Line
The Modi family travels from Rajkot to Surat to stay with Kokila Modi's long-lost brother, Praful Desai, and his family. Gehna works at the Desai House as a servant because her father sacrificed his life to save Praful from a dangerous situation. Gopi discovers that her first husband, Ahem, who was believed to have died five years ago, is actually alive thanks to Gehna's rescue. Anant, Praful's third son, returns from America and assists Gehna and the Modis in reuniting with Ahem.
Later, the Modis return to Rajkot, and Anant exposes Sagar, who had been causing trouble for Gehna. Due to certain circumstances, Anant ends up marrying Gehna, making her a part of the Desai family. This upsets Kanak, who treats Gehna as just a maid and believes she has no right to improve her social status. Anant supports Gehna and empowers her, helping her become an independent and strong woman. He encourages her to continue her studies. Initially, the Desais misunderstand Gehna due to suspicion, but she earns their trust through Anant's love and support.
Anupama Star Plus Serial, Cast
How Can I Watch Saath Nibhaana Saathiya 2 Serial On Star Plus?
You can watch "Saath Nibhaana Saathiya 2″ on Star Plus TV channel if it is currently being aired there. If you want to watch it online or catch up on previous episodes, you can also stream it on Disney+ Hotstar. Here's how:
Star Plus TV Channel: Check the schedule of Star Plus on your television. "Saath Nibhaana Saathiya 2" may be part of their programming. Tune in to watch the show during its broadcast time.
Disney+ Hotstar:

Visit the Disney+ Hotstar website: https://www.hotstar.com/
If you already have an account, log in. If not, you'll need to sign up for a Disney+ Hotstar account.
Once you're logged in, use the search bar on the platform to look for "Saath Nibhaana Saathiya 2" or navigate to the Star Plus section.
Select the show, and you should be able to stream the episodes.
Please note that the availability of content on streaming platforms can vary by region and may require a subscription. Make sure to check if "Saath Nibhaana Saathiya 2" is included in your subscription package or if there are any additional fees associated with accessing it on Disney+ Hotstar.
Timing/ Repeat Telecast 
Show name
Saath Nibhana Saathiya 2
Channel
Star Plus & Disney + Hotstar
Produced By
Rashmi Sharma Telefilms
Starting date
19th October 2020
Telecast Time
Mon-Sat at 6:00 PM
Mon-Sat at 9:00 PM
Repeat Telecast
Mon-Sat at 12:00 PM
FAQ'S
What is the time of Saath Nibhana Saathiya 2?
You can watch this show on Star Plus from Monday to Saturday at 6:00 PM, with a repeat telecast at 12:00 PM. You can also stream it online on Zee5 and Disney Plus Hotstar.
HWho is the real name of kinjal in Gopi bahu?ow did Radha get pregnant in Saathiya?
Jigar marries Paridhi, but Radha deceives Jigar into a relationship with her, leading to her pregnancy. Radha eventually gives birth to a daughter named Rashi. Firoza Khan
Related Posts:-
Mithai Serial 2023, Zee TV, Timing
Kitni Girhain Baaki Hain Season 2 Serial 2023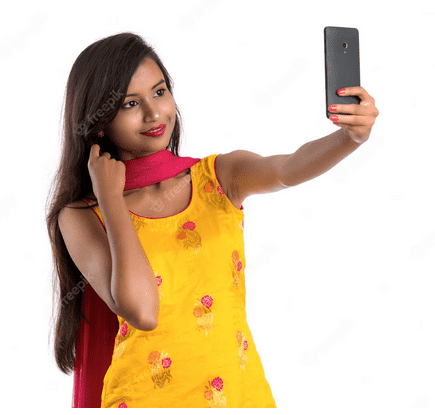 Monya is a 25-year-old site author with a Bachelor's degree in Architecture (B.Arch). While her academic background is in design, Monya's true passion lies in entertainment, particularly movies. As a site author, Monya focuses on creating engaging content related to movies and the entertainment industry. She is passionate about sharing her opinions and insights on the latest films, as well as exploring the history and evolution of cinema.